Top 5 TV shows to give you a happy glow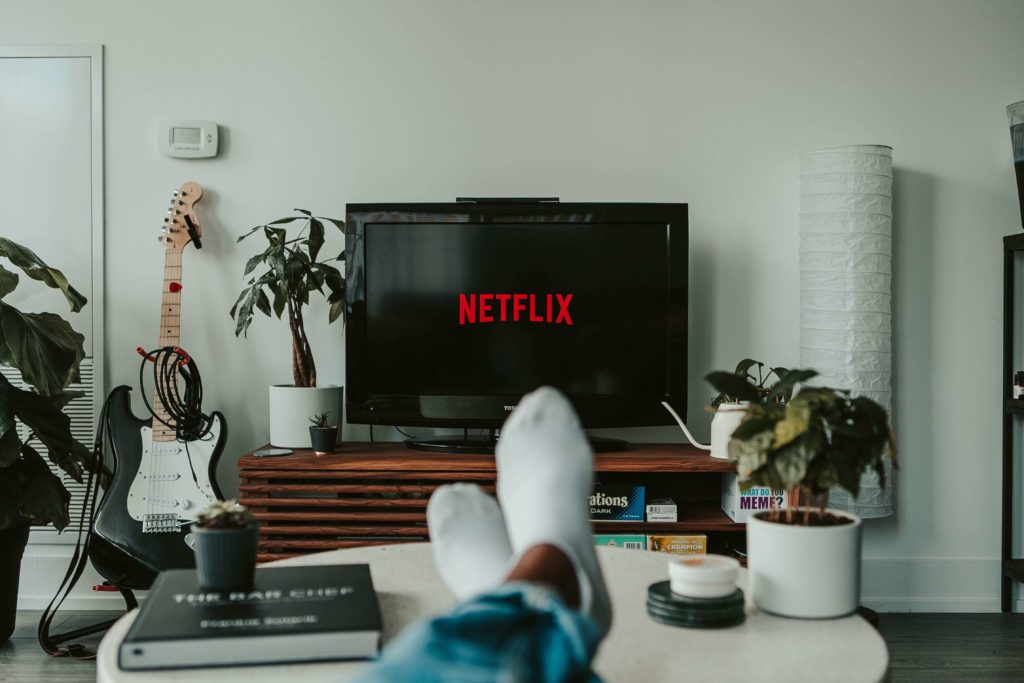 The days are getting shorter, the weather is getting colder and it's easy to start feeling the seasonal depression kicking in. This year in particular has been long and tiring, and many of us have spent the main part of it indoors and in isolation. Therefore, it's not surprising that feel-good movies and TV shows are often a welcome escape from the gloomy Covid-19 dominated news, day-to-day routines and personal problems.
Being a student and trying to settle into a new university life this year has been particularly challenging, especially if you had to endure periods of self-isolation. While there are many fun unique things you can do at your student accommodation during isolation, Netflix, Amazon Prime and other streaming platforms have likely become your best friend! And it's not always a bad thing – grabbing a bowl of popcorn and watching some feel-good TV can bring exactly what you need to relax, recharge your batteries and get ready to tackle the remaining part of this semester. We're sharing with you our top five favourite TV shows that you should watch. They will entertain you, make you laugh and give that happy glow we all need more of!
If you're looking for a combination of an easy laugh, great actors and a show worth binging, this one is perfect! The plot is simple, yet intriguing: formally filthy-rich Rose family find themselves suddenly broke and have to live in a small motel in a town they once bought as a joke: Schitt's Creek. The family of four are trying to make the best of the bad situation and rebuild their lives in an amusingly named town. It's funny and just a true delight to watch as the family goes through all the normal day-to-day situations, we all face sometimes!
Schitt's Creek is utterly brilliant, which has been confirmed by a bunch of Emmy awards they won this year, breaking the record for most wins in a single season for a comedy. The show has six seasons, with the sixth being their last. Check it out, you won't regret it.
An oldie, but a goodie! Brooklyn Nine-Nine started in 2013 and is still going strong with its eighth season coming in 2021. The show follows the exploits of hilarious Det. Jake Peralta and his diverse, lovable colleagues as they police the NYPD's 99th Precinct. Set in New York, the show is definitely a sitcom, but a great one! Each character is unique, played by amazing actors like Andy Samberg and Andre Braugher, and the situations they face are funny and relatable, so you can expect to be enveloped into their world very quickly.
With seven seasons ready for you to indulge yourself with, Brooklyn Nine-Nine is perfect for binging on the cold and rainy days with hot cup of tea or coffee. Give yourself a gift of this amazing show!
A little underrated and under-the-radar TV show, The Good Place is certainly a show that is guaranteed to make you smile, laugh, think about the world, and feel good at the same time. If you haven't discovered it, you're missing out! The cast is packed with stars like the brilliant Jameela Jamil, the always-funny Kristen Bell and D'Arcy Carden who was nominated for a Primetime Emmy Award for Outstanding Supporting Actress.
The show is set in afterlife, more specifically The Good Place. A self-absorbed woman, Eleanor Shellstrop, is especially surprised to find herself in the equivalent of heaven after her death and is convinced that there has definitely been a mistake. Determined to stay, she goes on a mission to become a better person. Funny, heart-warming and truly unique – The Good place is exactly what you need to fight those November blues.
If you haven't given Atypical a try yet, you'll find that there is something so unique and special about this show. It deals with a serious issue through a funny, relatable, and accessible lens that can often be missing from mainstream TV. The plot is centred around Sam, an 18-year-old guy on the autism spectrum, who one day announces to his family (mum, dad and sister) that he decided it's time to find a girlfriend and become more independent. We watch Sam go through a journey that is both life-changing for him and his family who are learning to let go and let him make his own path.
While it's a coming of age story and has all the funny, adorable moments that those stories bring, Atypical doesn't feel overdone or repetitive. The autism aspect of it is smoothly integrated into the storyline, making it an important omnipresence, but not the main topic of the show. We meet Sam and his family where they are at and we slowly learn that being 'atypical' isn't just related to the autism spectrum. Perfectly done, Atypical is definitely worth a watch!
If there is one thing that makes everyone feel better, even during the darkest coldest autumn evenings, it's cake! Combine that with a feel-good reality TV centred around making it, and you have a perfect combination. The Great British Bake Off has now been a staple on British TV for years, attracting thousands of viewers to their screens every season to watch a bunch of amateur bakers compete in unique and fun baking challenges to win the Star Baker title at the end. And oh all those glorious cheeky baking puns – what's not to love?
One of the most amazing things about this reality show is that everyone is nice and wants all the other competitors to succeed. That is where the true happy glow comes from! Even when someone does a really awful bake, everyone wants them to get better. If you never thought baking shows would be your thing, think again. The Great British Bake Off is a true gem and inspires many people to get baking themselves. Maybe it'll inspire you to organise a mini bake-off with your flatmates, and discover that hidden talent you never knew you had? Give it a go!