How to Prepare as a Future Fresher: Our Top Tips For First-Year Uni Students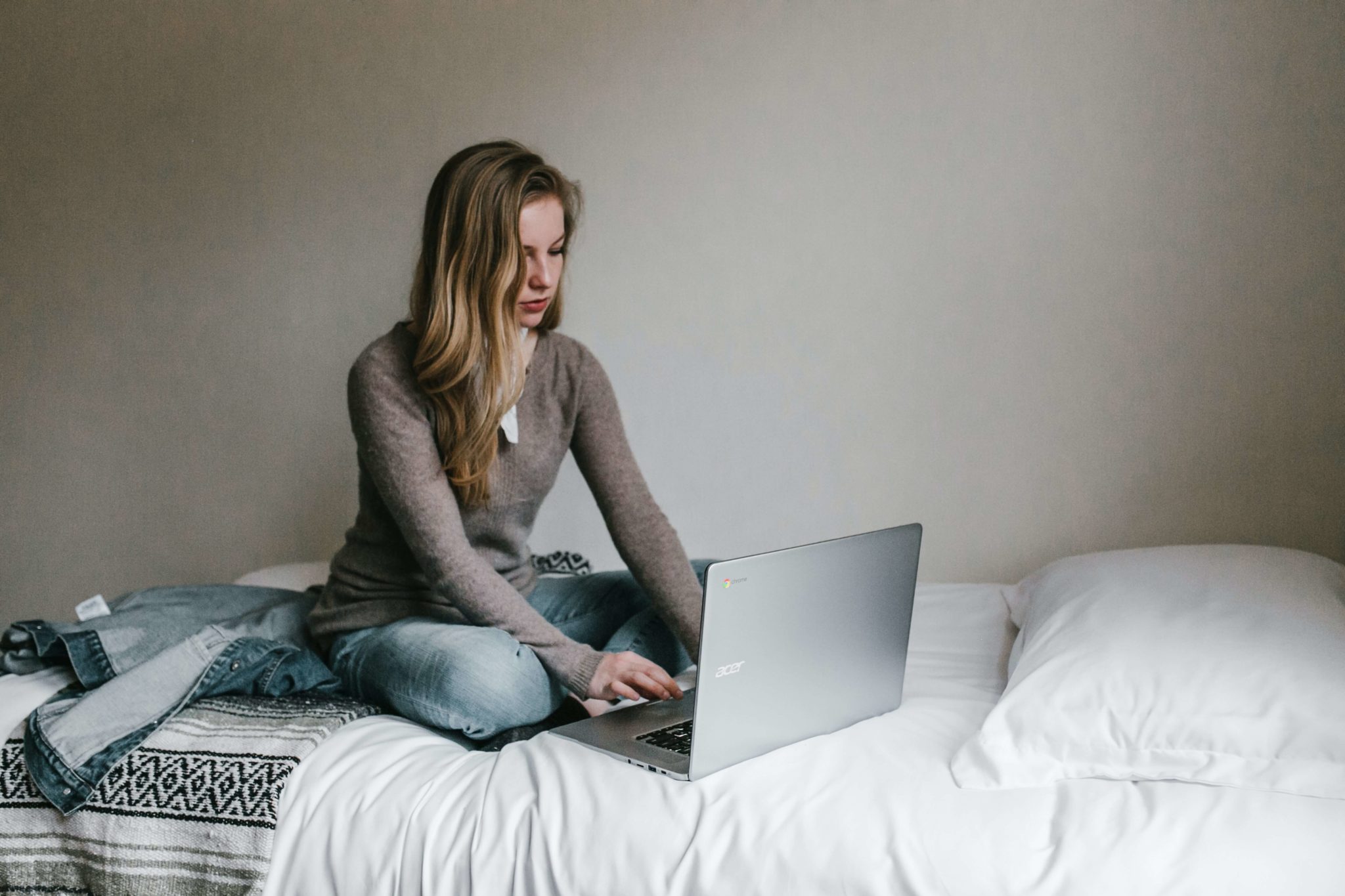 Whether you've always dreamed about going to university or only decided to do so recently, it's likely that you have a vision of how you'd like your time at university to look – all those friends you're going to meet, places you're going to visit and things you're going to learn. It's likely that it won't be as easy as you might hope; there's a lot you can do to prepare!
At Abodus, student wellbeing is at the top of our agenda, and we want you to enjoy your university experience as much as possible. We've compiled a list of top ten tips for first-year uni students that can help you and your future fresher get ready for this exciting adventure.
Learn to manage your finances
If you're currently enjoying the benefits of living at home, your finances are likely something that you don't have to think about too much. Your rent, bills and other boring living costs are not something you are used to having to budget for.
When you do leave for university in September, no matter where your money will come from (student loans, parents' support, part-time job, etc.), you're going to be expected to manage it all yourself.
Before you set off for your student flats in Leeds, Bristol or elsewhere across the country, do some research on best money habits, including apps and tech that can help you keep track of what you're spending and plan for the future.
We also recommend checking out a YouTube channel called The Financial Diet. It's full of great money advice and useful tips and tricks on how to be smart, plan and feel in control of your money!
Master five basic recipes
Cooking is one of those skills that could seem like something you could just pick up as you go. And while you might have a flare in the kitchen or have already learned some great recipes from your parents, it can be overwhelming having to cook for yourself all the time in the first few months at university.
Many freshers tend to lean on takeaway food and eating out at first, but that can be damaging to your health (and your finances). It's important to learn to make nutritious meals from simple ingredients – MOB Kitchen and Tasty are great places to go for quick and easy recipes you can learn now while you're stuck at home.
There, you can find full ingredient lists and easy-to-follow instructions, which you can rely on and maybe even plan to make for your new flatmates in September.
Figure out how to use a washing machine
Don't laugh! If you've been lucky to have your parents look after your laundry while you're still living with them, you might not even know what any of those settings mean.
A good tip for first-year uni students is to bust out the manual, learn what each sign represents and how you should be washing your favourite white top or the new soft sweater you bought specifically to rock on your first day of lectures.
This way, you will avoid disasters in the laundry room that many students unfortunately go through.
Start building healthy habits
Having to study for exams, eat healthy, exercise and keep your social life going can be overwhelming if you're an A-level student trying their best to ace their exams and get into that dream university.
However, the truth is that building healthy habits and routines can help you keep your mind and body healthy during your time at university.
Start with exercise – whether you join Joe Wick's live morning exercise classes or lift some weights by yourself, sticking to it and building those healthy habits is all that matters.
Read a book
Another great tip for first-year uni students is to get into leisure reading.
When you start at university, you might fall into a trap where you only read what is required for your course. Take advantage of this pre-university period to fall in love with reading for pleasure. And there's so many different options!
Goodreads is an amazing free website full of reviews and discussions to help you pick your next book.
Another option for those struggling with reading physical books can be to listen to one. Audible is definitely one of the best resources if you're looking for audiobooks.
You can sign up for this subscription-based app to get access to the largest selection of audiobooks out there. A free 30-day trial is available, with which you get your first book free and a load of other free content, including interviews, podcasts and more.
Practice studying independently
Learning a new skill while you have some free time is always a great idea, but an added benefit of studying something independently now is that when it comes to university, you will have developed the necessary stamina that is required to digest large amounts of information all by yourself.
By picking up a class from one of the online learning platforms like Skillshare or Masterclass, you can ensure that you spend your time productively, learn something valuable and also get to know yourself and how you like to learn.
Learn about the city you're going to
One of the best tips for first-year uni students is to spend some time getting to know the place you're going to. While there's probably a good reason you chose that particular university and the city, there's so much more you can learn by wandering the streets of your new home on Google Street View or researching the best tours and restaurants on TripAdvisor.
Also, check out the city galleries and museums in advance, as many of them offer virtual tours online where you can explore and decide where you'd like to visit when you arrive in the new place.
For example, if you're thinking of coming to our Portland Green Student Village in Newcastle in autumn, you should check out the Great North Museum Hancock, which has some fascinating virtual tours on its website.
Make a bucket list for your first year in a new place
This may be something that works better for some than others, but we truly believe that bucket lists can help you figure out exactly what's important to you.
After exploring all those virtual options that we mentioned earlier, sit down and write the top ten things you want to see or do in your first year. Just don't forget to bring it with you when you move!
(Virtually) explore your student accommodation
It's not just the city and the university that makes your uni experience. Where you live your student accommodation, plays a remarkable role in your wellbeing and how much you enjoy your first year.
Here at Abodus, we understand how important it is to get a feel of the place and whether you'll feel comfortable living there before you make a decision.
So, if you can't visit in person, we created some great 360 tours where you can explore your future Abodus home easily without having to leave your home! Check out our student flats in Leeds, Bristol, Brighton, Newcastle, Liverpool and Sheffield.
Learn to rest – for real
Last but not least, it's important to remember that you shouldn't forget to rest.
You've been working so hard to get the best A-level results and prepare for your university experience, so cut yourself some slack and try to enjoy this downtime to its fullest!