Top 10 things to look forward to in University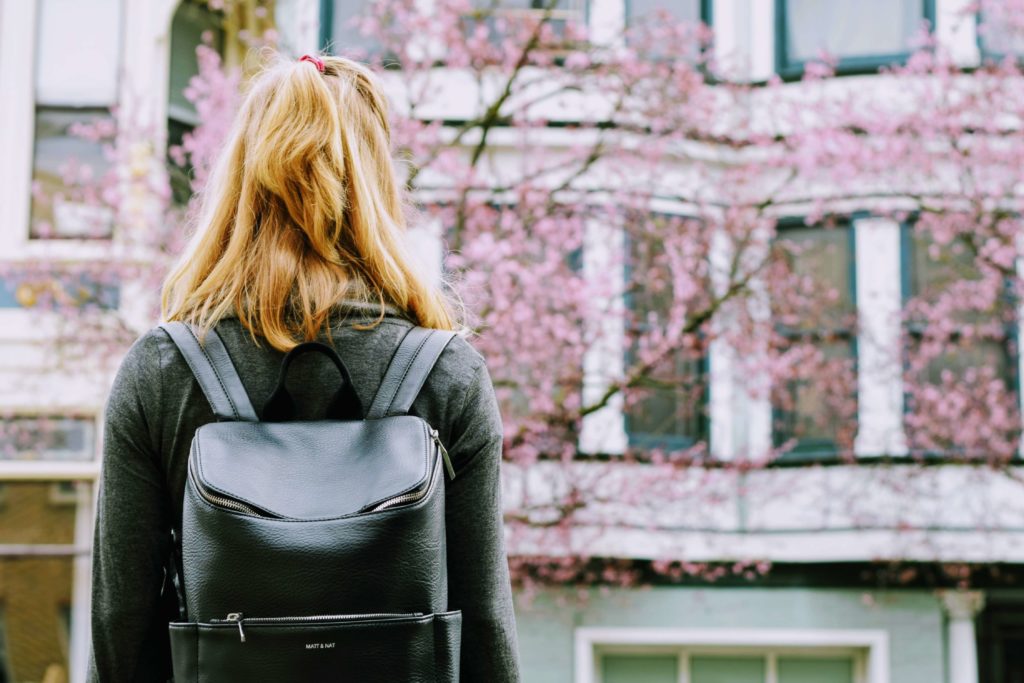 While this year may not have played out the way we hoped for many of us, the universities are looking ahead and majority of them will be welcoming new students in September. These exciting announcements mean that you can now officially get excited about all the amazing things that your years in university will bring.
Full of hopes and dreams, you'll have your own list of things you're looking forward to, but we also decided to put together some of our favourites. Whether it's making new friends or making use of the array of discounts and student offers, we are sure the list below will inspire you and remind you just how amazing it can be to be a student. Just keep reading!
Being independent
One of the parts of leaving your parents home and moving into your student accommodation means that you'll gain a sense of independence that you may not have had before. Whatever the city, you're going to, being independent will involve fun things like cooking your own meals and decorating your new room. But there will also be parts of it that are difficult, for example doing your own laundry, managing finances, or looking for a part-time job if that's what you choose to do. The beautiful part about this is you will notice how quickly you'll start to feel more grown-up and mature than ever before.
Making friends for life
University is one of those places where people tend to be more than open to meeting new friends and forming those strong connections that we all need in our lives to feel good and centred. Freshers Week is where many of your friendships will start, but make sure not to restrict yourself. Join clubs and societies offered by the university, meet people from your student accommodation at the weekly events, engage in the local culture or join a get together at your student bar. There are so many opportunities to build new friendships, you just need to be creative!
Exploring the new city
Part of why many students choose to study in a different city than the one they lived in before is because it gives you an opportunity to explore new places you may not have visited otherwise. Once you settle into your new student life, we recommend making a bucket list of places in your student city you want to see and things to do and working your way through it. Most cities have an array of landmarks, museums and galleries, as well as parks and unique places that will not only help you to get to know your new home quicker but also make you a connoisseur in the local culture. You never know, you might fall in love with your student city so much you'll want to stay there after uni!
Kick-starting your career journey
While your degree may be the main thing you need to be able to start your career and you're planning on working hard to get those good grades, don't restrict yourself to academics only. Most universities offer career counselling as well as work experience and internships opportunities with local companies. Make use of what is being offered to you, as it will help you learn some valuable skills, get to know more about work life and maybe even pose opportunities for jobs after you graduate. For more details about work experiences at university, check out our blog where we help you get started and give some clever tips.
Student discounts (yes, please!)
Being a student often means you're living by yourself and managing your own finances probably for the first time. This comes easier to some than others, but either way you can now get excited about all the amazing discounts that are available to students. It's impossible to know them all, but here are a few useful ones we found to get you started:
ASOS 10% discount for students
Amazon Prime – 6 months free trial for students
Up to 60% Top Shop discount for students
Joining a new club or society
Many students say that joining a sports club or a society during their time at university was one of the best things they have ever done. It gives you a hobby to focus on outside of your studies, a bunch of new friends and gives you additional skills that can be useful in the future. And there's a lot of choice too! If you look up your university of choice and research their Student Union, you'll find the unique list of clubs in your location. Most universities in the UK offer hundreds to choose from, but if there isn't one that you're interested in, you can also start your own!
Free food (you heard it here first..!)
Now this is one you may not be aware of yet, but universities and Student Unions in particular are known for organising events and get togethers where free food is plenty! And if you choose to live at one of Abodus student accommodations, you'll also have access to an active calendar of social events where (we promise!) there will be food.
Managing your finances
This is probably one of those things you know is something you'll have to do, but you're just not ready to deal with yet. Managing your own finances can be scary for the first time, but there is nothing to worry about. There are plenty of resources online to help you, and it'll make you feel great when you have it all under control. If you're looking for some finance support, check out our latest blog.
Meeting people from all around the world
The beauty of being a university student is being able to meet people you would have never met otherwise. Students from all over the world flock to major UK universities to get their degrees making it an amazing place to engage with other cultures, share ideas and make friends from across the continent. Many universities also offer clubs for international student to mingle and meet in a relaxed and social environment which is always a great place to start!
Cooking new meals
Last but not least, staying healthy in university can be a tough challenge but something you should really be looking forward to is cooking new meals and taking time to be creative in the kitchen. This can help you eat healthy meals without spending too much of your student budget, and be a great chance to invite your friends to your student accommodation for dinner to impress them with your skills. For ideas on what to cook at home, check out our blog on healthy foods from around the world you can cook at home.
Looking for information on Clearing? Check out our Clearing page.