The top 5 things for every Leeds student's bucket list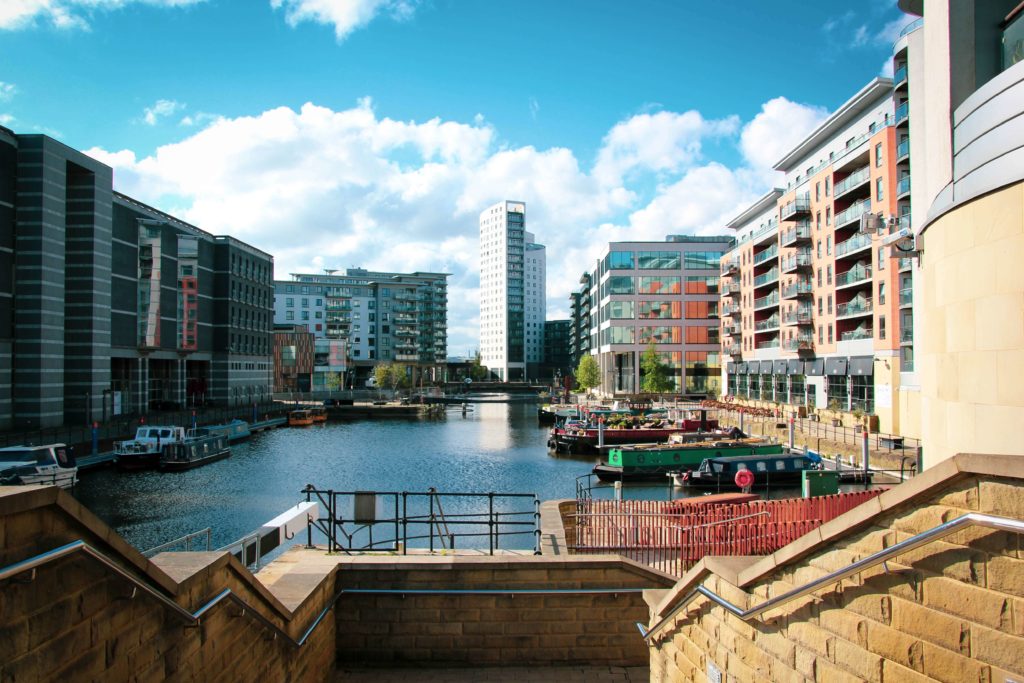 The largest city in the county of West Yorkshire, Leeds is often crowned as an unofficial capital of Yorkshire. And if you've ever met anybody who proudly announced to you that they were from 'Yoooorkshire', you know just how proud this bunch is of their home, their heritage and their culture. And there's a lot to be proud of!
If you're a fresher who is (or is thinking of) coming to study and live in student accommodation in this beautiful city, we put together a list of places to visit and things to do when you're enjoying your student life in Leeds. While it might be hard to look ahead during this Covid-19 quarantine, we believe that there's never been a better time to start making your own bucket list which you can proudly put up on the wall in your new room in student accommodation when you get here in September.
Explore Leeds vibrant art scene
Whether you're someone that has an eye for art who always enjoys exploring galleries and art centres in new cities that you visit, or you haven't really considered this before, Leeds is definitely a city where you should immerse yourself in the art scene. The Tetley, a centre for contemporary art and learning, located in the stunning art deco headquarters of the former Tetley Brewery in central Leeds, is where we recommend you start. The centre has amazing exhibitions all year around that will challenge and inspire you. The entry is free seven days a week! In addition, how about a traditional gallery? Leeds Art Gallery is where you can explore a collection of 20th century artwork. It's probably best visited on a quiet afternoon as you can practice slowing down and being mindful here while being surrounded by likeminded people and impressive pieces of art. And finally, if traditional art doesn't take your fancy, Leeds has a bunch of street art for you to explore on sunny days. Many students recommend getting together with friends and going on an adventure to discover these hidden spots yourself, but while you're stuck at home during lockdown, we recommend you check out a hashtag #leedsmural on Instagram. It will give you a glimpse into what will be right at your doorstep soon!
Shop till you drop
Student budgets can be tight, but Leeds is certainly a place where you are tempted by a huge choice of shopping spots to suit any style and any budget. You can find a variety of high street shops beneath the iconic glass roof of Trinity Leeds. Another place where students often frequent is Kirkgate Market. This is one of the largest indoor markets in Europe and offers an amazing selection of fresh food, drink, jewellery, fashion and hardware items. And even if you're not up for the market-style shopping or spending hours browsing the stall for best bargains, the place is definitely worth putting on your bucket list. You can join their market tours which promise some 'rare views, horrible histories and possible close encounters with traders.' Finally, if designer brands is something you're interested in, you should make your way to Victoria Leeds. This shopping district, located right across the largest John Lewis outside of London, can offer you the glamorous fashion feeling you're looking for right in the middle of a buzzing city.
Enjoy a cocktail at a rooftop bar
This may not be something you expect to discover in a Northern city, Leeds actually has a thriving rooftop bar scene where you can enjoy your cocktail with a stunning view. Bars and restaurants like Sky Lounge, Alchemist, Belgrave Music Hall and Headrow House are just a few names that you should include on your ever-growing bucket list. They offer great food and drinks as well as a fantastic atmosphere suitable for both a casual night out and for a bigger celebration. Finally, if you're up for a wild night in town, Leeds also has lots of nightclubs and bars to offer to student no matter what your taste in music is. If you check out this useful list by VisitLeeds, we promise that in such a huge variety you'll find one that plays your favourite beats.
Take a tour
Sometimes you'll find that when you're stuck in your student accommodation nose deep in compulsory readings, taking a break from studying and immersing yourself in a new activity is just what you need. Learning more about the place you live in can actually improve your productivity and get those creative juices flowing again. For a really exciting day out, we recommend taking a tour. And there's lots to choose from in this lovely city! For example, you can take a Leeds Food Tour where you'll get to try some of the best street food around and hear interesting stories about the food you're eating and the history of the place you're eating it at. And there's even a vegan version of this tour available! On the other hand, if you're a beer enthusiast, we recommend this Leeds Heritage Beer Tour that promises to teach you about brewing, local pubs and have plenty of beers to try, which is all included in the fee.
Take advantage of beautiful Yorkshire scenery
When you get tired of the noisy and busy life in the city and the constant churn of people in your student accommodation, there is nothing better than escaping into the beautiful Yorkshire countryside for a day or two. And if you're worried about travel, you don't need to look far. Roundhay Park, one of the biggest city parks in Europe, can offer you that escapism that you're looking for. If you're not afraid to hike a few miles around the beautiful Waterloo Lake situated in the park, you can discover a ton of beautiful viewpoints that will take your breath away. Also, don't miss out on the beautiful historic estates, Temple Newsam, Lotherton Hall or Harewood House. They're all magnificent inside and out with the grounds offering lots of places to walk and enjoy the fresh air, as well as inviting you inside to discover more about the city's heritage. However, if you do feel ready to venture out and take a trip away from the city, Leeds has Yorkshire Dales right on its doorstep. According to VisitLeeds, 'enticing scenery, dramatic fells, and the patchwork of dry stone walls and green fields that our county is famous for' is what you can expect when you take a trip to the beautiful Yorkshire Dales. Don't miss out!