Structuring Your Side Hustle Around Your Studies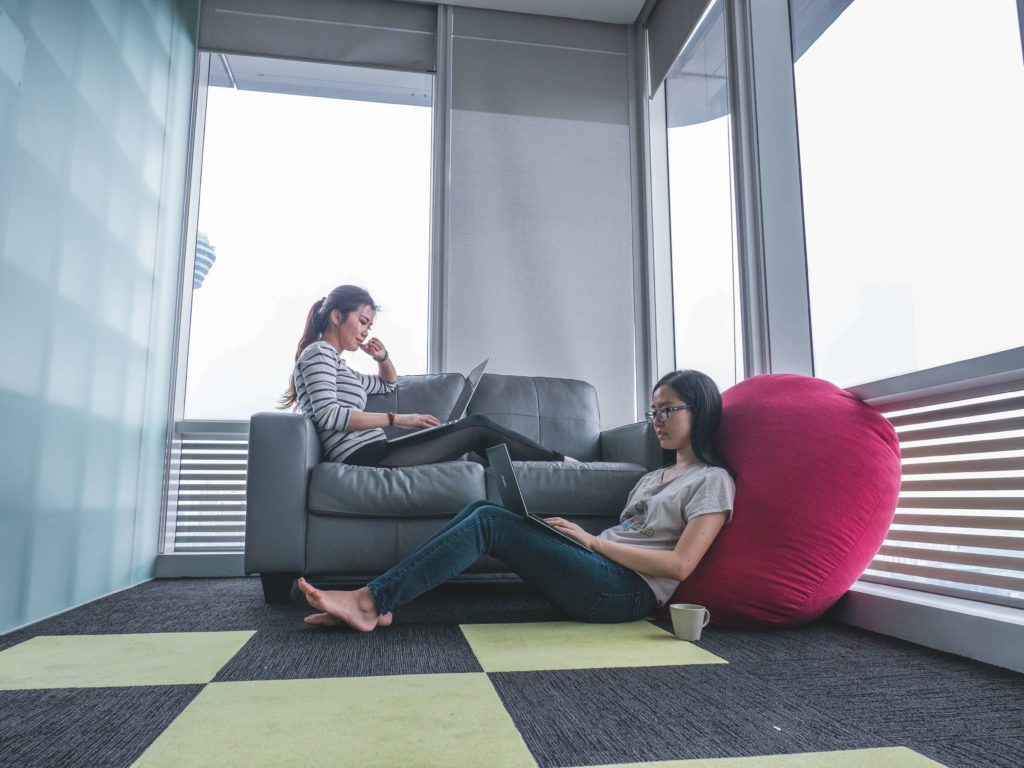 Blog by Guest Author: Evelyn James  
2020 has been a year of unexpected challenges. As tough as it has been, it has also been a year of awakenings for many people. For many students it's meant an awakening of their desire to make their own money, so that they can ensure they are financially secure. Starting up a side-hustle while studying is a great way to do this, but it does come with challenges.
Whether you are in the process of setting up your side-hustle, or struggling to keep it going with all the pressure of your studies, we've got some hacks to help you achieve that much needed structure; so that your side-hustle can be more than something you vainly brag about with empty words at a house party. Take our word for it, no one is impressed by 'Yah, so I started this company…' if you can't follow it up.
Take Freebies
Ok, we need to be realistic here. Unless your parents are funding your education and throwing an exorbitant allowance into the bargain too, you're unlikely to have much capital to invest in your side hustle at this stage. Hence, the need for some serious budgeting.
Thankfully, there are many freebies out there that are ready for the taking, such as a free mail management services and business bank accounts for businesses. However, do meticulously research with which free bank account you choose, as this decision "could ultimately save or cost your small business big money", according to Informi. In other words, don't just grab any offer – do seek expert advice and get yourself set up with the free account for your business.
Stick to Routine
There is no point in paying all that money for University fees if you're going to allow your side-hustle to take over your life. That is why it's very important to keep your business and study time separate. Getting yourself into a good routine with regular time dedicated to different tasks is essential if you're going to manage both and still leave yourself a little time for partying too. We recommend using a free integrated calendar and 'to do' list app, such as those recommended by PC Mag, as this will help keep you on top of everything. Keep yourself organised so that you can boss this business of being a studentrepreneur? Check.
Drop Social Media
Social media is designed to be addictive and to keep people mindlessly scrolling for hours on end. This is not the behaviour of a motivated and successful studentrepeneur. Unfortunately, most of us have already established the bad habit of checking our feeds multiple times a day. Yet, there are sensible measures you can take to help you control and overcome your addiction. Deleting apps is the most obvious solution, but if you're still tempted and find yourself logging in online, try a browser extension to block your social media during the hours you've set aside for productive activities.
Get Brand Ambassadors
As a student yourself, you've got pretty unique access to a whole host of young people who would be happy to be a brand ambassador in exchange for a few freebies. As explained by Campus Media, 'students trust other students', so getting your fellow students onboard as brand ambassadors could work wonders for helping you get the word out about your side-hustle.
Utilise Travel Time
Whether you walk, bike, bus or drive to work, this is quality time which you can be using to your advantage. Read or listen to an audiobook to help with your degree; jot down or record ideas you need to work on for your business this week; or work on ideas for an essay or work email. Whatever you decide to do with the time, just 'make sure you don't do too much' either, as you don't want to feel burnt out and feel that you constantly have to be taking action all the time (Reed).
Be Determined
Who runs the world? The people who decided they would. The people out there succeeding are simply the ones who decided what they wanted and then let nothing stand in their way. Indeed, In Business have published an article explaining that tenacity and determination is one of the most highly developed characteristics of a successful entrepreneur.  Ok, we're not naïve… of course it's easier if your family already has a lot of wealth and connections, but do not let your current financial situation or background dictate whether or not you succeed. If you have an idea for a great hustle, confront your doubts and fears with fresh determination each time they arise.