'Ditch & Switch' Your Commercial Cleaning Products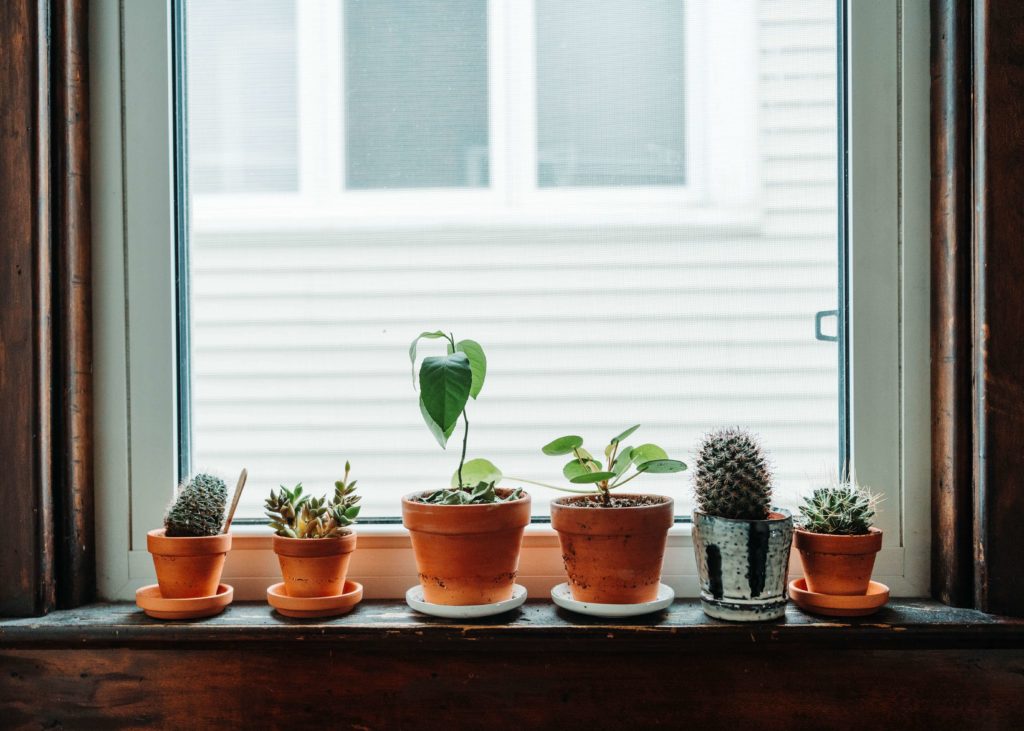 While some of us dread to think of doing household chores, there are many of us who truly do enjoy a good cleaning session. In fact, cleaning is on an upward trend, thanks to the fabulous Mrs. Hinch sharing all her favourite cleaning products and hacks on her Instagram account. But while cleaning can be a great outlet, there are many concerns over how the chemicals found in commercial cleaning products can affect us long-term, both physically and mentally.
So, how can we continue to enjoy cleaning without the danger of ingesting all those toxic chemicals? The answer is simple: Ditch your commercial cleaning products and switch to non-toxic, do-it-yourself cleaning solutions. Here are a few "ditch and switch" options to get you started.
Make an all-purpose cleaner
For this cleaner, you will need water, a bottle of white vinegar, baking soda and citrus peels such as lemon or orange. You can grab the white vinegar and citrus peels from your local supermarket, and you can find baking soda in bulk on Amazon. You will also need a spray bottle like this one from The Amber Glass Co. It is vital that your bottle is amber glass instead of clear glass or plastic because plastic bottles can break down and infiltrate the bottle's contents when encountering certain cleaning ingredients, and also because amber glass preserves the quality of these ingredients much longer than other bottles.
To begin making your all-purpose cleaner, add your citrus peels in, ripping them into smaller pieces so you can fit them into the bottle easily. (To avoid food waste, use leftover citrus peels from cooking or snacks.) The next step is to fill your bottle about ¼ of the way with white vinegar. Then top your spray bottle up with water. Finally, add a pinch of baking soda into your bottle, replace the lid, shake, and get to work cleaning just about every surface in your student accommodation.
If you want to take your eco-conscious efforts a step further, take your old, damaged clothing and repurpose them as cleaning cloths. You really do not need special sponges or rags to get your flat clean!
Diffuse essential oils
The fragrances used in candles and wax melts can cause headaches, migraines, and other issues. Essential oils are a great, low-tox alternative to candles and wax melts. Many people are wary to begin using them because of their cost or they are unsure of how to properly use them.  Thanks to guides such as this one from Tru Earth and high-quality, reasonably priced essential oils from small businesses like our partners at Bluebell Essential Oils, getting started does not have to overwhelm you or your bank account!
Now that you have educated yourself on the basics of essential oils, it is time to get all the supplies you will need for diffusing them. You can get find a nice diffuser online, as well as in many high-street shops like TK Maxx. The main goal is to replace your candles and wax melts, so do not worry too much about buying anything too big or fancy when starting. However, you will want to ensure that your oils are high-quality, so we suggest buying directly from a business that sells pure essential oils. This starter kit from Bluebell Essential Oils is a great way to get started.
Once you have your supplies, it is time to have some fun with diffuser blends! You can simply Google what blends work best with the oils you have, or blends for a desired scent. (i.e. a clean scent, motivational, congestion relief, etc.) The possibilities are endless, so get creative and have fun with your new, non-toxic alternative to candles and wax melts!
Make your own carpet powder
As with other commercial cleaning products, carpet powders contain strong fragrances and other harmful ingredients which can cause irritations and health issues. Luckily, there is a low-tox alternative which will keep your space smelling just as fresh, and at a lower price point. Both the baking soda and the essential oils you previously purchased can be used to make a great alternative.
Aside from these two ingredients, all you will need to make your carpet powder is something to store it in. You can use a container like this shaker jar, but because of the strength of essential oils, we suggest reusing an old glass food jar instead. (Plus, you spend less money and create less waste this way!)
Once you have finished a bottle of essential oils, do not bin it! Instead, fill your container up ¾ of the way with baking soda, turn your empty essential oil bottles upside down, and pop them into the container. Any oils left in the bottle will make their way into the baking soda and fill it with a delightful scent, and you will also make sure you are getting every drop out of the bottle!
Once you have filled your jar up, replace the lid and shake well. When you are ready to use your powder, simply unscrew the top and use a fork to spread it across your carpets or rugs. Leave the powder for at least 10 minutes, and then hoover as normal. Your entire flat will be smelling amazing and your flatmates will thank you for it!
If you are more of a visual learner, check out this video for a similar carpet powder.
Use wool dryer balls
As a student living in private accommodation, you probably use a tumble dryer more than a clothes horse because it is quicker and more convenient. But did you know that dryer sheets contain fragrances and other chemicals that can trigger asthma and disrupt hormones? Unfortunately, even if you do not use dryer sheets, even using fabric softeners when washing your clothes can leave a residue on your clothes which can act as an irritant to your skin. (If this is not enough reason to avoid commercial fabric softeners, check out this full list of why they are harmful to your health and the environment.)
The best alternative method for softening your clothes is to use wool dryer balls. These naturally soften fabrics through friction, and they help circulate heat in your tumble dryer by separating pieces of clothing from sticking together, reducing both drying time and static. If you are looking for good quality wool dryer balls, we suggest this set from My Little Eco Shop.
If you are missing the scent you get from your fabric softener or dryer sheets, simply add a few drops of your essential oils to your dryer balls before popping them into the tumble dryer to achieve the same results. Make sure the oil you choose is not one that might be too harsh on your skin and opt for one that you would not mind smelling on your clothes all day. We suggest starting with lavender, as it is both calming and gentle on the skin. This method will naturally soften your clothes, and they will also come out smelling lovely!
Make your own air and fabric freshener
No good cleaning session is complete without a quick spritz of Febreeze in the air and on your fabrics. But what if you could do this without using harsh chemicals and heavy scents? The good news is that you can, and with only two ingredients— essential oils and water.
When making your own air and fabric freshener with essential oils, remember that a little goes a long way, so you really only need a small spray bottle like this one from Amber Glass Co. You can choose whichever essential oil combination you would like, but if you are looking to remove harsher odours, this list names the best ones to do the job. Simply add 10-15 drops of your favourite essential oil(s), top the bottle off with water, shake, spray, and enjoy the lovely fragrance that fills your flat!
While there are endless ways to ditch toxic products and switch to low-tox, all-natural solutions, do not get let all the options overwhelm you. Start with the list above and slowly make more changes, remembering that the small changes you make today will add up and make a big difference tomorrow. Not only will you feel better both physically and mentally, but the Earth will also thank you for it!