Best subscription boxes to treat yourself to this autumn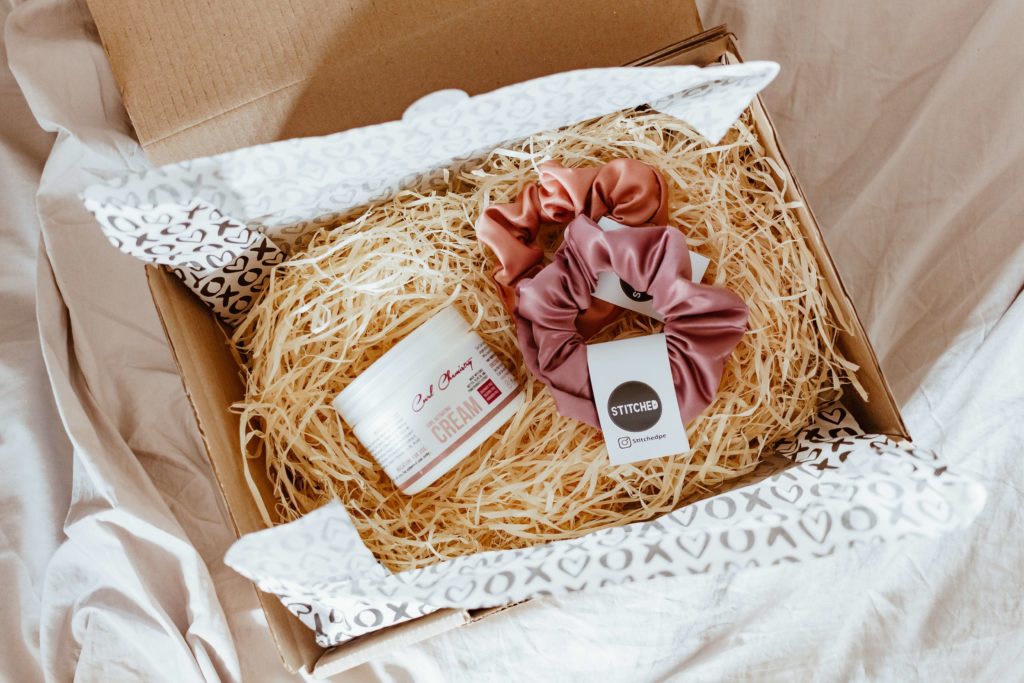 As the days are getting shorter and colder, it's easy to start feeling the autumn blues. This year has been so different for all students, both those living and studying from home and those in student accommodation. Therefore it is unsurprisingly difficult to remember to look after yourself and your wellbeing. And while there is a lot you can do in isolation, including cooking some great meals from around the world or decorating your new student room, sometimes all you need is a little pick me up that arrives in a delivery box and isn't just your boring weekly shop from a local supermarket.
Signing up for a subscription box service can be exactly what you need! Delivered every month right to your door, these boxes range from fun and unique activity boxes, and covers everything from books to make-up, snack to socks, and even food and nutrition plans that will actually help you look after your health. We have decided to put together a list of some of our favourite subscription boxes to inspire you to treat yourself this autumn!
One of the most famous food and recipe subscription boxes, HelloFresh has been around for a while now and has earned an unshakable reputation. Whether you're just cooking for yourself or you want to order food together with your flatmates, they have a variety of flexible plans. Each week, you'll get a box with simple step-by-step recipes complete with nutritional information and fresh, pre-measured ingredients to get you whipping up delicious dinners in no time. Whether you're a meat eater, vegetarian or vegan, they cater for all diets and tastes.
Although it isn't the cheapest option, HelloFresh can be an amazing choice if you're looking to learn to make some great versatile recipes and eat well while also keeping up with a busy student life. They're also particularly focused on reducing waste so all ingredients come pre-measured and in recyclable packaging so you can be sure that you're not only being kind to your body and mind but also to the environment.
If HelloFresh is the king of healthy dinners, Graze could be crowned the queen of healthy snacks. We know you might be used to grabbing quick snacks from the café near university or from a local shop, but do you always choose the healthiest option? Well, Graze does it for you. They offer tasty, nutritious snacks in a well-priced subscription box that can be delivered right to your door! Graze is claiming to be 'reimagining the way you snack' with unique snack ideas. From chilly and lime nut packs to berry protein flapjacks and smokehouse veggie protein bags, Graze snacks are full of flavour and definitely unique.
While you may have noticed some Graze snacks available in local shops, the deal you get on price when you sign up for one of their subscription boxes is definitely worth it! You can tailor each box to fit your taste and be guaranteed quick delivery in sustainable packaging.
Who doesn't love socks? They're one of those things you don't think about until you run out! To avoid that, how about signing up for this cute subscription box? Socks in a Box is a great company on a mission ensure that we're all are wearing socks that look fantastic and feel amazing. They have subscription boxes for both men and women, or even a his and her box where you can get a pair of each. Great quality socks for good price – what's not to like?
Socks in a Box are also part of a charitable partnership with homeless shelters. They donate a pair of socks to a charity working with homeless people for every order. Socks are one of the most needed but least donated items for homeless shelters, so if you want your money to go that extra mile, definitely consider signing up for their subscription.
There are many make-up and skincare subscription boxes out there, Birchbox and GlossyBox being two of the most popular ones. However, one thing to consider when choosing a skincare box is where the ingredients for the products come from and how they've been tested. If you never considered organic, cruelty-free skincare and make-up before, The Pip Box could be a great option for you. Well-priced, this subscription box can function as a discovery box for you which will lead you to new brands in the vegan and cruelty-free beauty and skincare space. Every month you'll receive a box full of goodies, generally worth about £55, and be able to try products you might have never heard of before!
Featuring full size products, it arrives on the first week of every month and can be a great treat to yourself, surprizing you with new items every month.
Calling all the book lovers out there! This is the subscription box for you. The Willoughby Book Club are the largest personalised book subscription service in the UK and works like your own personalised book club. Every month you'll receive one brand-new book, handpicked for each individual subscriber and beautifully wrapped to encourage you to get stuck into it straight away. If you love books, it can be really hard to make a decision on what to read next, so how about getting someone else to choose for you?
The Willoughby Book Club is also part of a great cause: for every gift subscription their customers buy they donate a brand new book to Book Aid International, an organisation that is dedicated to increasing access to books and supporting literacy, education and development in sub-Saharan Africa. Sign up for it today to help the cause and make sure you never run out of great things to read this autumn.
If you love stationary, you'll love this subscription box! Being a student means that stationary is likely to be your best friend, especially if you like to be organized and highlight every paper you read for university. And while you can get stationary cheaper elsewhere, what's unique about Papergang is that it supports new artists – each month you'll get an assortment of charming paper goods that highlights the work of a different artist. Letter paper, notepads, to-do lists, greeting cards, wrapping paper, stickers and more!
Also, if you're passionate about sustainability and the environment, Papergang is a great company to support. They plant a tree for every box bought and so far, they have planted more than 36,000 trees to help regenerate our forests.
If you're looking to add some protein to your diet, particularly if you've been hitting the gym often over the last few months, check out Neat Nutrition. Founded by two former athletes, the company aims to provide their customers with a simple approach to protein powder. You can choose from either vegan or whey protein, and the nutritional advice are easy to understand. On top of that they are great tasting and natural!
On their website you can find some great protein shake recipes to try, as well as more information about their commitment to sustainability. This includes recyclable packaging, mindful manufacturing, and plastic-free delivery. While this may not be the cheapest protein subscription box out there, Neat Nutrition stands out as one of the most responsible brands you can find.