Abodus Students Say – Glassworks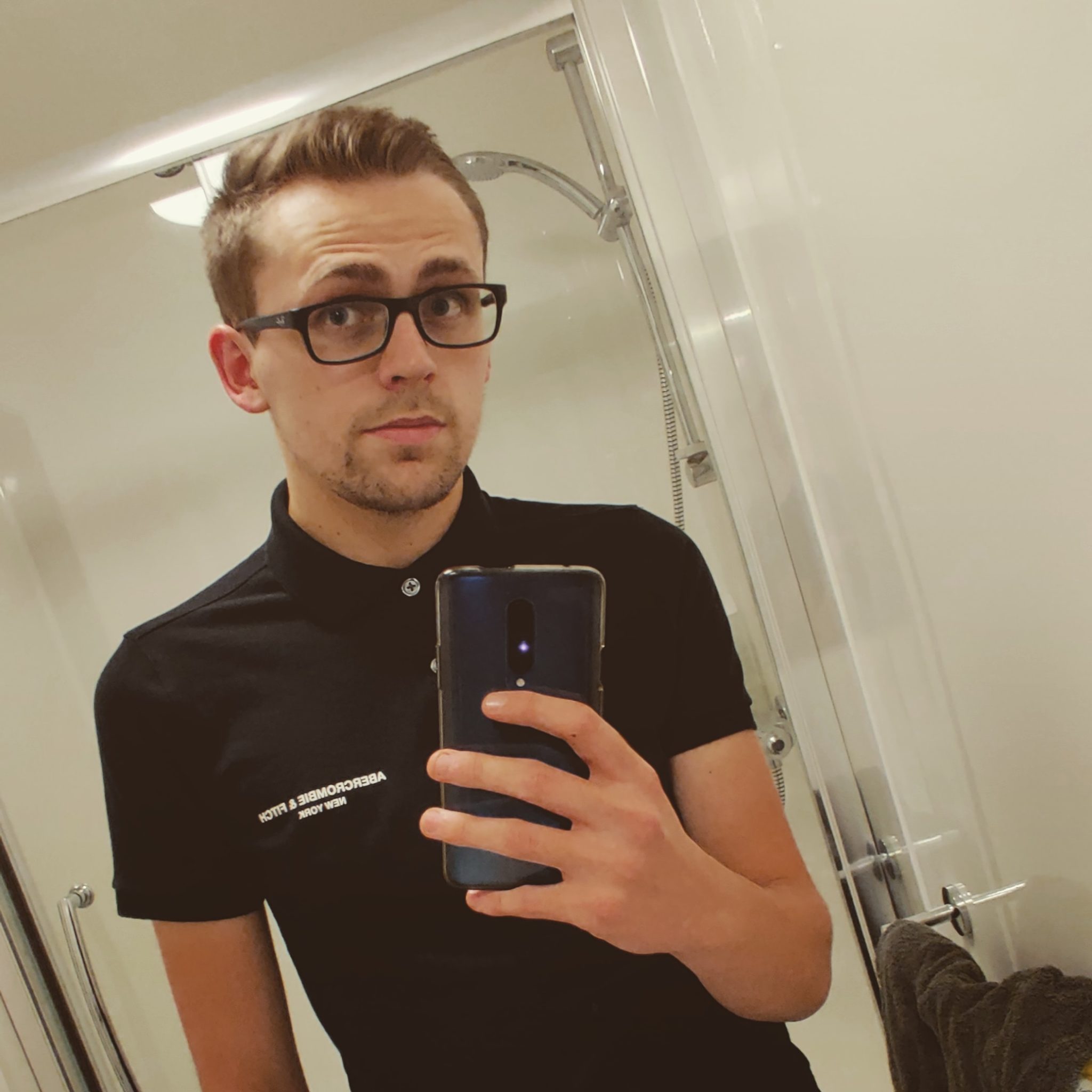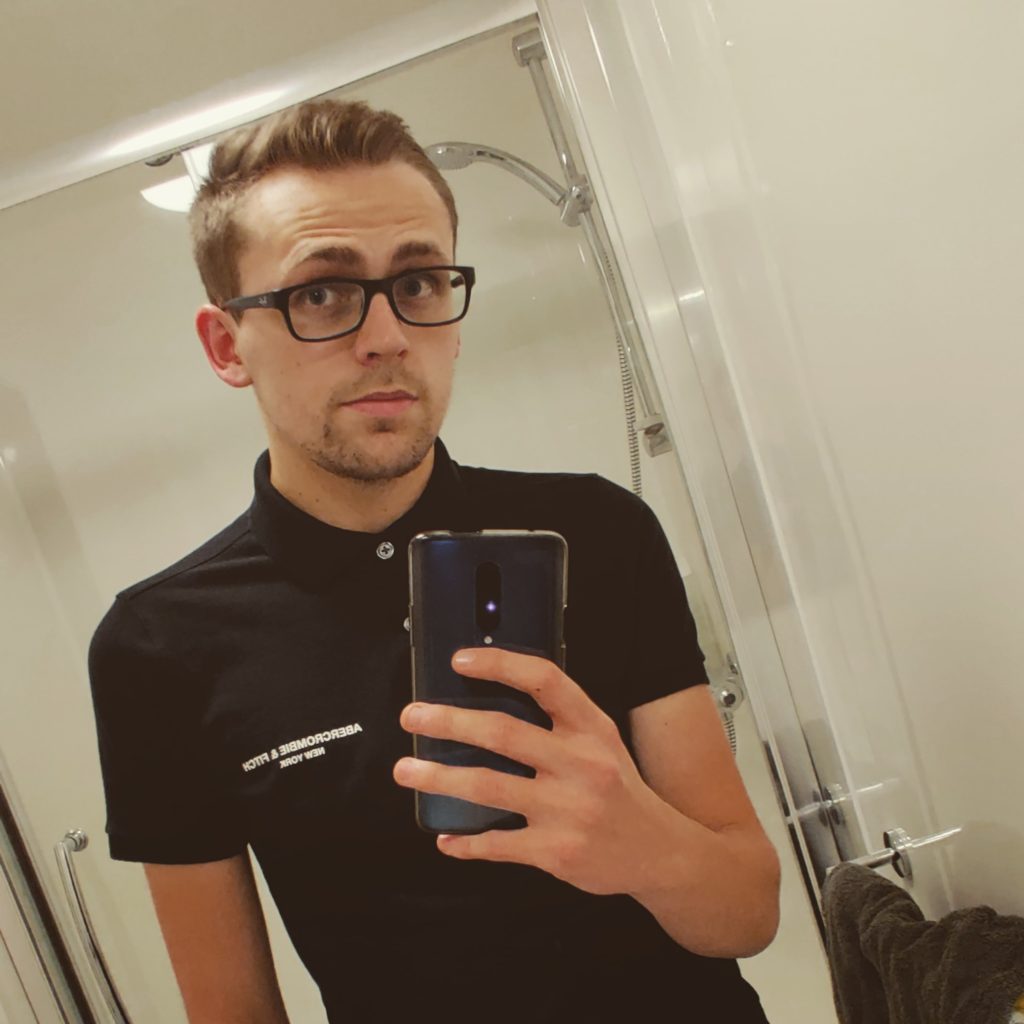 In this instalment of our newest blog series, "Abodus Students Say," we've invited Olly Stokes, a resident of Glassworks in Liverpool, to speak with us about his living experience with Abodus.
Olly is currently studying Computer Networks at Liverpool John Moore's University, but when he isn't at university, he lives in Wrexham, Wales. Olly chose to study in Liverpool because the city and university were an amazing change of scenery to the small town he grew up in.
If you'd like to learn more about what it's like to live at Glassworks, our interview with Olly is the perfect testimony.
In general…
Abodus
When did you move into your accommodation at Glassworks? Tell me about your experience with us so far.
Olly
I've been living here since September. I went home for Christmas, but because I work in Liverpool, I've stayed here the whole time. The pictures [of the site] match the actual rooms, which is quite rare in some accommodations. These [rooms] really lived up to that. Actually, it was even better because there was stuff that I didn't even see in the pictures! The day we moved in, the staff provided us trolleys and stuff to move around. In some past accommodations, I had to go to the reception a few times when I first moved in because of showers not working, mould and stuff like that. But it was just spotless when we got here. The cleaner here does an amazing job! I speak to her every morning. They [the staff] have always been friendly since I've arrived.
On events and engagement…
Abodus
What are your thoughts on our virtual events?
Olly
There's a lot of effort put into the online events. The staff put banners and signs up and they've done a lot outside of online and social media [promotions], like physically in the building. Yeah, there's been a fair few events as well. And they seem like good quality especially in times like this. The yoga sessions and parties where you can just sort of relax and [virtually] meet people and have a drink and stuff. It all just seems really, really useful in a time like this. I saw an event with an actual comedian host in it, which I was surprised by! It seems like there's a lot of effort going into these events.
Abodus
Have you had a chance to try any of the free samples available to you at Glassworks? If so, which were your favourites?
Olly
Yes, I've definitely seen some. I've even grabbed a few at some point! There's been a load on the front reception and just left around for us to grab. We had a welcome pack to begin [the year], so we had a little bamboo cutlery case. They're constantly in the washing up so they've had a very good use. The Kopparberg and Pot Noodles went down very well. Yeah, nearly everything in the welcome pack and everything that's been on the front reception so far has been used. I don't think there's a whole lot of stuff that just sits there for ages.
Abodus
Did you hear about the launch of our student discount programme last week? Have you had a chance to look at any of our partners in the programme?
Olly
Yes, I did see that on the website, where you have partnerships with companies and then you can have a discounted price for them. I saw a health company where they do vitamin powders to put in drinks. I also saw a company that's a kit you can get before you start, where you get like towels, bedding and stuff. That's probably one of my favourite ones because they're just so useful! When you get there your first day, you don't have to worry about making a big list and going out to buy it. To have all your bedding, pots and pans done before you get there. Yeah, I found that really useful.
On wellbeing…
Abodus
While you've been living away from home, have you struggled at all with maintaining your physical or mental wellbeing? How have you worked to maintain your overall wellbeing?
Olly
For me personally, I've been okay, physically and mentally just because I've been able to go out and walk around the city and stuff for my job. If I weren't working this year, I would have definitely struggled. I'm working at Liverpool John Moores University, but I've had to work from home at some points for a week or two at a time, and I've struggled with staying in my room all day. The rooms are very nice, so that's one good thing that you're not sitting in a room that you're not comfortable in and you don't have a lot of space, like desk space and stuff like that. It's nice that Glassworks give you an option to go into the study area, if you want a change of sight, where you can sit and work there. But I think it's just a thing of not having the freedom [you used to have]. I think it's showed a lot of people how much freedom we had before this just to go on holiday when we wanted, and you could go to a pub or bar and just talk to people and have a sing on karaoke. And you realise in these times that when they're not an option, you can rely on the online events to keep yourself healthy in your classes and stuff like that.
Overall…
Abodus
When thinking about all that we offer here at Abodus, do you feel that we are providing you with an experience of "more than just a room?"
Olly
Yeah, definitely! The facilities here are great, like the study area and the gym. I've absolutely loved them. It's nice that students can still use the gym, and the staff have made only a certain amount of machines available due to spacing and stuff. But I see students in and out of there all day. It's just kept a lot of students going. Also, the laundry is in the actual building, which I didn't have in my last accommodation, where I had to walk outside and down the street at night, which was a bit scary. And the staff make sure you wear masks while you've been in there. And the courtyard is great! The staff, as well, are just amazing. They always have a chat if you walk in. For me, and I know for a lot of students, the staff here are sometimes the only people we see in a day. They're chatty and friendly and always up for listening to any problems and stuff. And with the online events, the giveaways and the free stuff— You know, we pay for the room, but they're all just extra stuff. Yeah, it's definitely, definitely more than a room.
Abodus
Do you think of Glassworks as your home away from home?
Olly
Yeah, I definitely found that. It's just like a home, definitely. When I went back [home] for Christmas, I felt more sort of like a stranger in my own home really. I was kind of like, "I want to go back to Glassworks!" It's not my [actual] home, but this is just as well. You know you can go back to [the comfort of] your flat and relax when you've had a tough day. Yeah, it's just great. It is like a home away from home.