5 Reasons to Study in Sheffield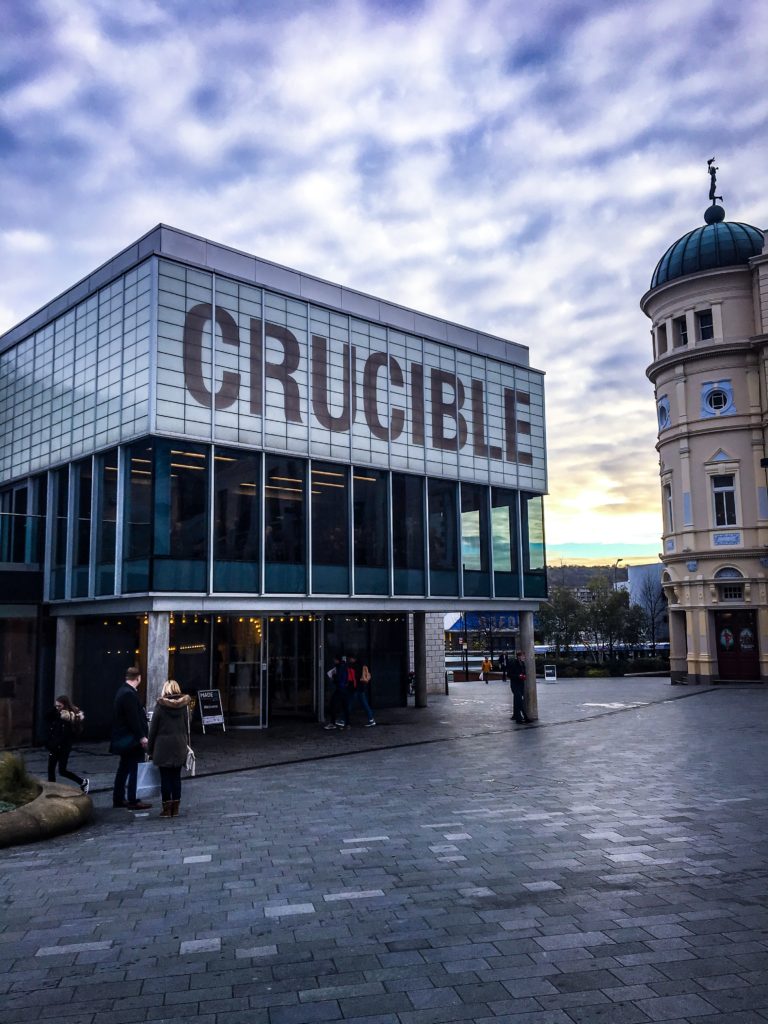 Blog by Guest Author: universityliving.com
Located in the heart of the United Kingdom, Sheffield offers a unique mix of lively city life, green spaces and a friendly community. Did you know that it has the highest ratio of trees to people of any European city? Quite astonishing, right? The city is quite large in terms of area and ranked as the fourth largest city in the UK. If you're a sports enthusiast then you will be happy to live in this city as its sports and culture are world-renowned. Along with it, Sheffield has a rich cultural heritage and the local scenery is second-to-none in offering breath-taking views. But what really draws students to this city is its two world-class universities – the University of Sheffield and Sheffield Hallam University.
But are these the only reasons to come and study in Sheffield? No. There are many other reasons which draw students to Sheffield. Let's have a look at them.
1. World-class universities
As we all know Sheffield is famous for its universities, the red brick University of Sheffield and the modern Sheffield Hallam University. They together offer students a learning experience like no other and are ranked high in the global university rankings. The University of Sheffield is also a member of the prestigious Russell Group (a collection of 24 world-class, research-intensive universities in the United Kingdom).
Both these universities offer a wide range of undergraduate and postgraduate courses with excellent graduation rates, inbuilt work experience and partnerships with leading companies. Also, they help students live their dream of studying abroad by offering bursaries and other forms of financial support.
2. Diverse and safe
The city attracts students from more than 150 countries around the world which makes it a melting pot of different cultures. Sheffield is proud of its diverse community and it is quite easy to find international shops, social groups and even friends. Even the locals are friendly and welcoming so you'll feel right at home all the time.
What's more, Sheffield is considered to be the safest large city in the UK as per the UK peace index study. But like any other big city, it is also not crime-free. So students should try to live mostly in good student areas of the city.
3. Green and open spaces
Sheffield is sometimes referred to as the largest village in England because of its laid back village type feel and plenty of green spaces. It's one of the greenest cities in Europe with approx two million trees and more than 240 parks and green spaces which gives it a tag of a 'Green City.' There are magnificent Botanical Gardens, extensive woodlands dotted around the city, gorgeous parks like Encliffe park, and winter gardens.
You will be surprised to know that over one-third of the city actually falls within the boundaries of the Peak District national park which has plenty to offer when it comes to outdoor pursuits. You can do caving, rock climbing, hiking, mountain biking, and many other outdoor activities in this large national park.
4. Music, shopping and nightlife
The city has a thriving music scene with Sheffield City Hall known to be the best place for classical music. The city often tops music magazine NME's poll of top UK cities for music mostly for its rock, pop and indie scene. The Leadmill music venue is regarded as the best music venue that has helped launch many careers, the Arctic Monkeys for instance. There is a big yearly music festival known as the Tramlines that brings tens of thousands of fans flocking to Hillsborough park to see their favourite acts perform.
Sheffield has a number of shopping quarters and markets where you can go shopping with friends. If shopping is like therapy for you, Meadowhall is the place to go to splash your cash. It is the biggest shopping centre in Yorkshire and the eighth largest in the UK such that you'll easily lose a day wandering the halls of retail galore.
The city offers an amazing nightlife with West Street being the best place for a big group of bars and clubs. Here at West Street, you can have affordable pints and enjoy live bands playing every night of the week.
5. Vibrant city centre and social scene
The city centre is one of the most vibrant places in Sheffield because here you'll find theatres, bars, clubs, restaurants, cinemas and art galleries galore. It offers the right balance of safe living, combined with the hustle and bustle of such a popular area. The city centre is also quite popular amongst students because of its proximity to the city campus of Sheffield Hallam University and the University of Sheffield.
Talking about the social scene, both West Street and Division Street offer a vibrant mix of restaurants, pubs and bars. The industrial quarter of the city is home to some of the best bakeries, night markets and food halls in the city. Also, you can enjoy live music concerts at the O2 Academy or FlyDSA Arena.
So, these are the top 5 reasons which make Sheffield a desirable overseas study destination. Once you've made up your mind to study in Sheffield it is important to start looking for a good student accommodation where you can stay during your university time. There are plenty of student accommodations offered by University Living in Sheffield along with many other UK cities.