Feeling overwhelmed? Tips for getting your studies on track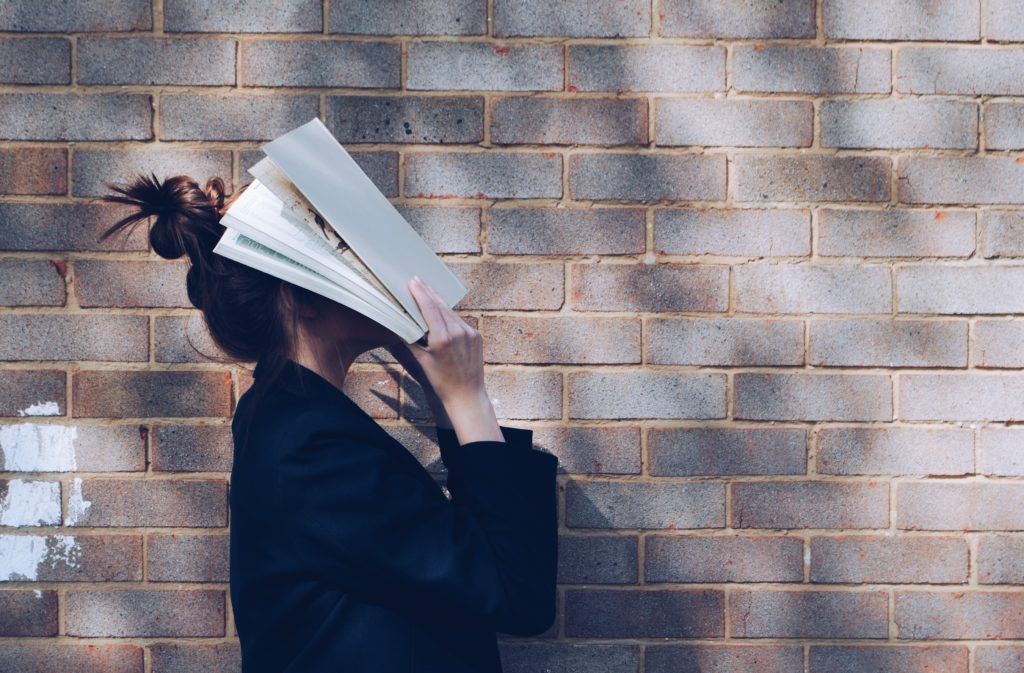 According to a 2018 study students are reporting higher and higher levels of stress. If you're feeling a bit overwhelmed with the pressure of your studies and unsure of what to do next, don't panic. We've gathered some tips together that will help you keep your head above water. And if you're really struggling with stress, come down to PGSV's wellbeing session 'Minimizing stress and worry' for professional advice and help.
Identify your stressors
When you feel overwhelmed, you might feel as though you can't get a grasp on the problem(s) in hand. This leads to you feeling negative about your course overall. Take time to identify what it is that is causing you to worry or feel unhappy: are you struggling because of workload, a lack of motivation or inspiration, or are you feeling distracted by other issues in other areas of your life? Getting to the root of what is causing you stress, whether it is related to studying or not, will help you to prioritize your next step.
Talk to someone
It's hard to focus on your studies when you're going through a tough time. Whether it's a flat mate, family member, or a staff member at your university or accommodation, reaching out to someone could really help you address the problems you are facing. They can't necessarily give you advice, but they could point you to the right organizations who can. See the links at the bottom of the post for further information and support.
Get motivated
Always in library but feel like you're not even making a dent? Try downloading a study plan – My Study Life is an app which helps you structure your time more efficiently. If your workload is just too intense, reach out to your supervisor or a lecturer on your course. They'd be happy to book in a one-to-one session to offer valuable advice and help with how to stay on track and keep calm. Similarly, if you're struggling to motivate yourself, talking to one of your lecturers at the university might help you find inspiration in your subject matter – they might make you see the subject or topic in a different light.
We know it's hard, but STOP procrastinating
To some extent as a student you have the freedom to manage your own time: for many students this freedom often leads to procrastination. Whether you've been leaving work until the last minute, putting off emailing a lecturer about a point you're stuck on, or prioritizing your social life (FOMO is real!), procrastination is completely normal – and completely unhelpful if you're already feeling overwhelmed. It's simple – crack on with your studying through the day, then reward yourself with an evening out at a bar. Balance is key – uni is about having fun at the end of the day, but you do need to balance this out to avoid getting bogged down later in the semester. And if you're really struggling to get things done, come down to PGSV's wellbeing session 'I'll do it later'!
Try to keep healthy
Whether you're a regular gym-goer or an exercise-phobe, maintaining a (fairly) healthy diet and lifestyle is key to managing stress. It's common to neglect your health during university but, unsurprisingly, regularly trying to survive long night shifts in the library on red bull and coffee alone isn't conducive to productivity. Keep hydrated, eat as healthy as you can, and try to keep active. Moreover, managing your sleep pattern – even if you're a night owl! – will help you implement a study routine that sticks.
 Be kind to yourself         
University is stressful, and your course may be taking over your life – but try not to push yourself too hard to keep up. Be kind to yourself – take regular breaks and treat yourself every once in a while.
 Being kinder to both yourself and others is a great way of keeping positive.
We kicked off this week with National Kindness Matters Day on Sunday, and here at PGSV we want to continue the positivity. Take a look at the ideas on the Random Acts of Kindness Foundation's site – it might inspire you!
To book a free place at the wellbeing workshops on 27th February mentioned in this post, email: nicolaarmstrong@pgsv.co.uk or pop down to reception to chat with Daisy, Shane or Johnny about how the benefits of the wellbeing workshops.
Links:
https://www.nhs.uk/oneyou/for-your-mind/stress/
https://www.ncl.ac.uk/students/wellbeing/,
https://www.northumbria.ac.uk/study-at-northumbria/support-for-students/.