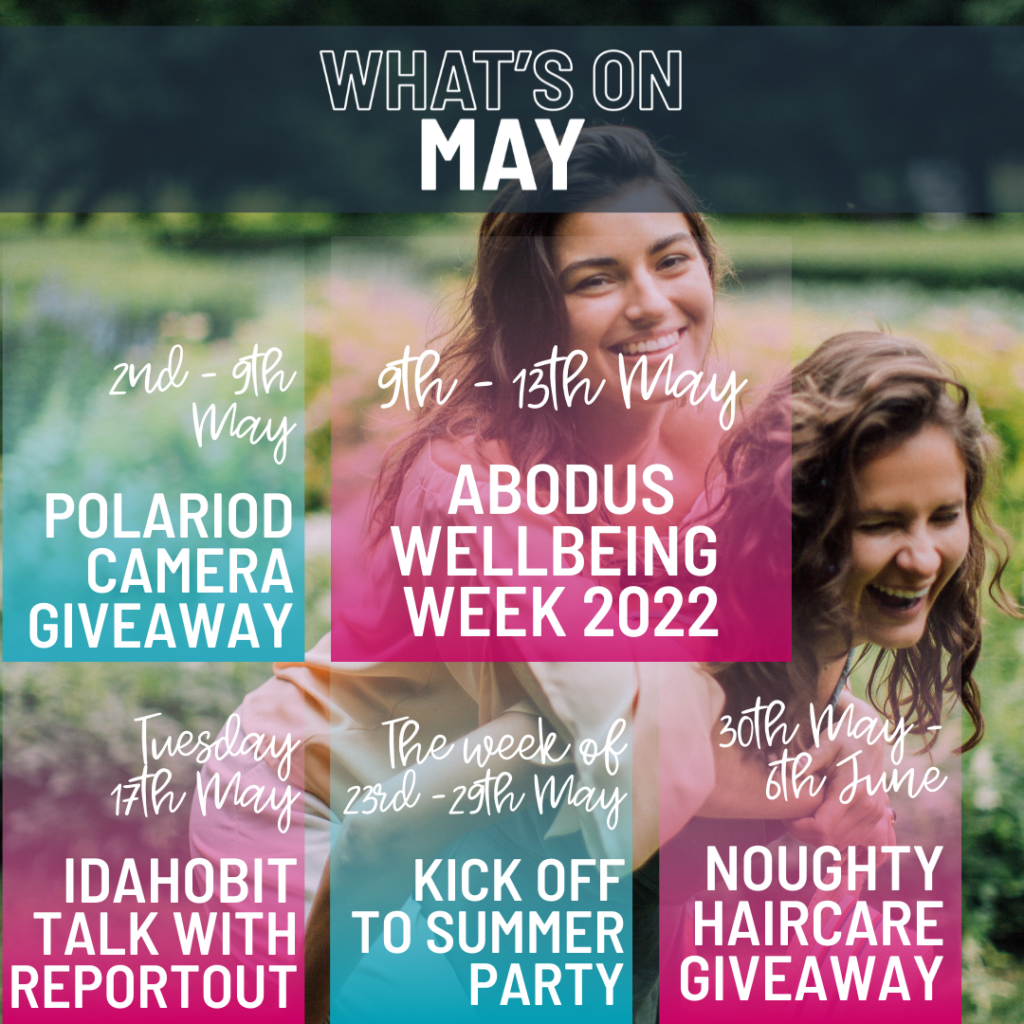 Summer is almost here and we're here to bring you lots of fun events and give aways to get excited about!
This month, we're getting started with an exciting Instagram giveaway, where you'll have a chance to win a Polaroid camera to capture all the fun memories you'll be making this summer! Next, we'll be holding our first ever Wellbeing Week, where we'll be focusing on a variety of topics to help equip you to care for your wellbeing in the best possible way whilst at university.
Mid-month, we will be welcoming our friends at ReportOUT, a global human rights charity, on Instagram Live for a LGBTQI+ Q&A session on Monday, 17th May, at 12.30pm in support of International Day Against Homophobia, Transphobia and Biphobia.
Later this month, we will be holding a Kick-Off to Summer Party at each of our properties across the country, where you'll have the chance to dance into the night and celebrate the start of the best summer yet! Finally, we're giving you another chance to win big with Abodus by entering to win a hair or body care bundle of your choice from Noughty Hair and Body Care.
Turn your notifications on, keep an eye out in your residents' group, and be sure to check your email so you don't miss out on any of our exciting events, and get ready for a month full of fun ahead!