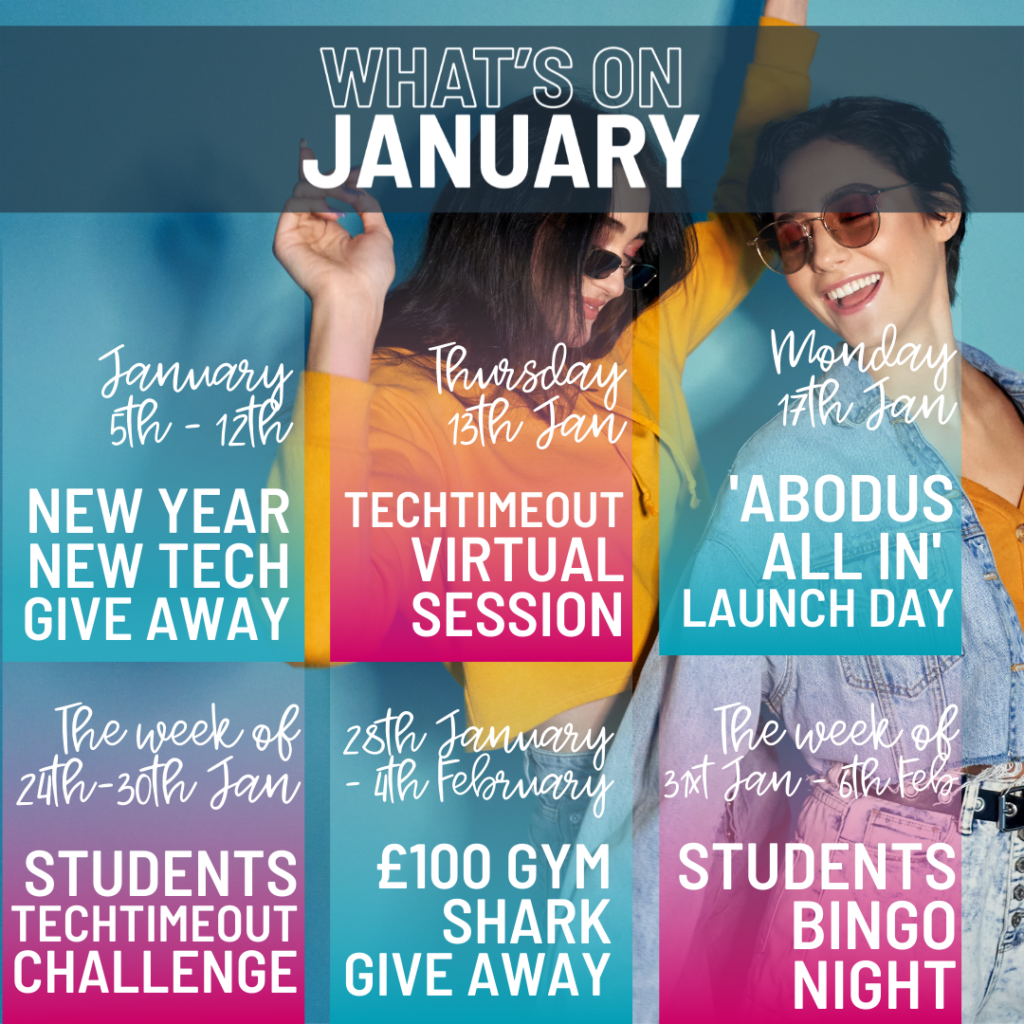 2022 has arrived and we're looking forward to seeing our residents all back living with us over the next few weeks. This January, we've got an exciting events programme to start the year with!
From 5th January, you can enter our Instagram give away for a chance to win a mega Amazon Fire bundle!⁠ Next, we'll focus on wellness with an Instagram Live session with our friends at techtimeout. Later in the month, we'll be launching our 'Abodus All In' Charity Partnership Programme!
⁠Towards the end of the month, we'll be helping one lucky resident sort their gym gear with a chance to win a £100 Gym Shark gift card. Finally, we've had loads of requests for another Bingo Night, so we're bringing it back to each of our properties this month!
We're excited to help you start the year in the best way possible with our great events! Check out the full programme details above and be sure to keep an eye out on your emails, in your residents' group, and on Instagram throughout the month to see all the festive activities we'll be getting up to!