Top Apps For Students To Combat Isolation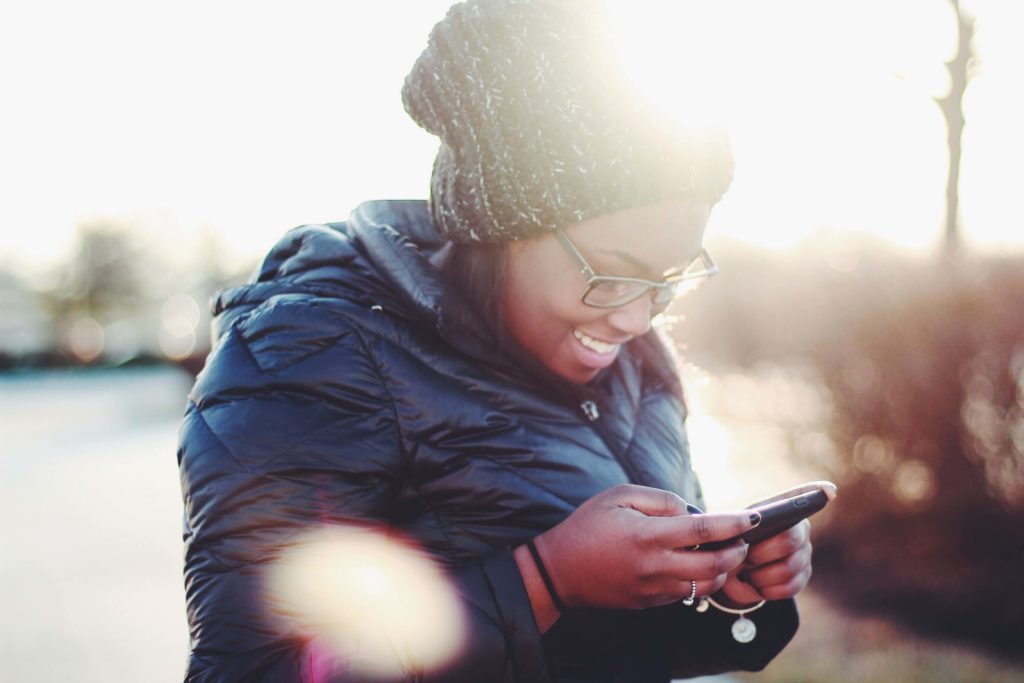 When the whole world is on pause, the apps are still running!
Millions of people across the UK and the entire world, including large numbers of students, are now living in a completely new reality due to COVID-19 crisis. Whether you're in quarantine, self-isolation at your student accommodation, or just generally avoiding public places, chances are you're spending an increasing (if not all) of your time at home. It can feel really discouraging to have your active student life capped in such an abrupt way!
Good thing is, we live in a technology world and have countless number of apps at our fingertips. We thought we'll share a useful list of our favourite apps that help keep our mind and body happy.
If you're looking to stay mindful…
Feeling anxious and stressed is very normal in this incredibly unusual situation, so it's not surprising that meditation and mindfulness comes up in conversations amongst students now more than ever. If you haven't meditated before, Headspace is a great beginner app. It provides a library of easily accessible, guided meditations focused on several different topics, including basics for beginners, reducing anxiety, stress and others. If you're struggling falling asleep, you will also find a section with night-time meditations and "sleepcasts" (relaxing stories) that can help calm your mind. Headspace tracks how many days you've used the app, as well as how many total minutes you've meditated. Normally the app offers 14-day free trial, then a monthly or yearly subscription. But right now, they are also offering free meditations specifically around stress relating to COVID-19.
The number 1 app for meditation and sleep in many charts, Calm is a simple app with guided mindfulness courses. While it's very similar to Headspace, it offers some unique features like a "breath bubble" that guides you to take calm, soothing breaths whenever you need them, for as long as you need. This could be especially useful if you are finding it hard to deal with stressful topics like exams and graduation cancellations and feeling unsure of the future. Just put your headphones on, set a timer and breath. Calm can certainly help in slowing down your mind and focusing on tasks at hand. Calm offers a 30-days trial, and a monthly subscription after that.
If you're missing the gym life…
Keeping fit and active while you're spending time in isolation is incredibly important as it helps you release those wonderful endorphins which we're all so missing these days! If you're looking for a quick and simple app to use for your daily workouts, check out Daily Burn. They are currently offering everyone a 60-day free trial in light of the COVID-19 outbreak. This extensive library of workouts will get you moving in no time no matter your fitness level. They also recently announced a new 365 LIVE! training programme: trainers will be leading 15-20 min online workouts from their homes every Monday, Wednesday, and Friday at 12pm EST. Designed for smaller spaces, these workouts will be just perfect if you're having to spend time in your student room! Audio-only workouts are also available to give you guided runs, strength routines, and more.
Whether you're an experienced yogi or a beginner, Hotpod Yoga is certainly a place to go for a unique hot yoga experience. After closing the doors of their studios across the country last week, the team there has taken an innovative approach and turned to the app to start running live online classes to help people keep up with their yoga practice from home. Their live-streaming classes are all donation-based and you can book on the app or on their website. Just pick your donation (£0, £2, £5 or £10) and tune in to breath, stretch and take a little break from the stressful reality. Donations help support the team of Hotpod freelance teachers. ⁠
To help you be apart together…
As you're practicing social distancing, there are many ways to keep in touch with your friends and family, including various social media and video-chatting apps. One app that has been gaining popularity particularly rapidly is Houseparty. And what makes it so great? It's quick and easy to use and allows you to have a virtual party with up to 8 people. You can connect it to Snapchat or your phone contacts making it super easy to start chatting straight away. The app even offers a few popular party game options like Trivia or Heads Up! in case you get bored. Being alone doesn't mean you have to stay lonely, so get on Houseparty and start connecting!
Maybe not the shiniest of apps, twoseven is actually a great option for organising a movie night with your friends and family while practicing social distancing. Designed with simplicity in mind, it runs straight from your browser and supports Netflix, Youtube and Vimeo allowing you to experience the joy of a movie night online. Just grab some popcorn, get as many of your friends together as you want, and get going. The free browser-based app will auto-sync the video automatically and has built-in text and video capabilities, so you don't have to rely on an external video chat app to see your friends and exchange notes on that incredible plot.
These two are other notable apps that have been trusted by many students, families and businesses alike to help stay in touch and collaborate. These free video chatting platforms are simple and similar in style, offering you the ability to video-chat with a few people at the same time. While they offer some subscription and upgrade options, it's likely that the free version will be more than enough for you to keep in touch with family and friends and fight those isolation blues!
Something to do (when you're tired of Netflix)…
While it seems like you'll never run out of Netflix shows to watch, it's important to include a variety of different activities in your day to keep your mind healthy. And was there ever a better time to immerse yourself in a great book! BorrowBox Library is a great resource as it allows you to borrow free ebooks and audio books online from your local library. Just download the app, find your library, sign up with your ID number and start searching. And even if you don't have a Kindle, you can read books on a tablet or a smartphone. Additionally, if you're a fan of audio books, you have absolutely heard about Audible. Subscription based app offers the largest selection of audio books out there, and you can start with a free 30-day trial. They also have a variety of podcasts and free content for their subscribers, so it is worth trying even if just for 30 days.
Ever wanted to learn a new language and always struggled with not having enough time for it? Well, make use of all this extra time now with Duolingo, a free, game-style language learning app. You start with the basic words and continue to level up as you go learning new words and earning points for correct answers. You can race against the clock, work on a variety of different challenges and compete against other players. Stick to Duolingo throughout this isolation period and the new language might open doors for you to work and study opportunities in the future!
Lumosity is another great app to keep in your back pocket for those long days at home. It's a fun brain training games app that is designed to challenge core cognitive abilities like memory and attention. If you're worried that university closure combined with sitting at home all day will affect your brain power, this can be a way to stay sharp and entertained at the same time without feeling like you're solving math problems.
As you can see, the choice of apps available to keep you going in this confusing time is plenty. From workouts to games to video chats with friends, isolation doesn't sound as bad when you can feel connected to your own mind and to others from afar.
Stay open, share these resources with others and don't forget to be kind – to yourself and to each other!