Top 7 Things to Do In Liverpool (When Lockdown Eases)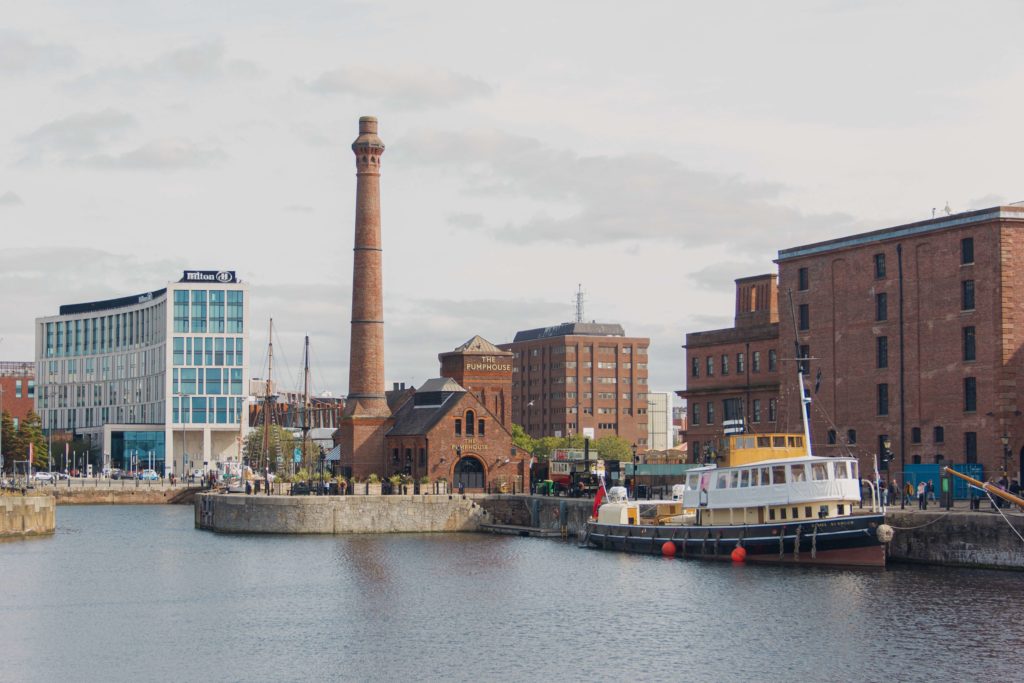 Liverpool is one of those cities that attracts both tourists and students for many different reasons. No matter how niche your music taste is, you will find your place in the Liverpool club scene. Are you a sport fan? This is a city mad about football! Consider yourself a foodie? Liverpool offers a plethora of food experiences to try. And if you like being out and about you will always have something to do in this amazing city – Liverpool is home to more theatres and galleries than any other city in the UK outside of London. Most of which are free to enter!
Considering the last year has been marked by the Covid-19 pandemic and continued variation of a lockdown, you probably haven't had as much of a chance to experience all that Liverpool has to offer, outside of your student accommodation. But with the lockdown starting to ease, the weather getting warmer and the slog of the winter lifting, you'll surely be able to get out there and discover some amazing places in and around the city. To help you choose, we compiled a list of our top 7 fun things to do in Liverpool. Read on to get inspired!
Go for a walk and some ice cream at the Albert Dock
If you were looking for the most historic place in Liverpool, the Albert Dock would definitely be one of the contestants! In the heart of the city's amazing waterfront area, the Albert Docks blends the old and the new, offering both tourists and students a lot to see, do and eat. Here you'll find some of the best museums on offer, including Tate Liverpool and Merseyside Maritime Museum, which are both free to enter and are planning to reopen towards the end of May. But while you wait, the Albert Dock has an array of cafes and eateries which offer coffee, ice-cream and lunch so you can grab a take out and enjoy a walk around with a few friends. Make sure you check out the Liverpool Mountain in Mermaid Courtyard while you're there. Standing next to Tate Liverpool, this magnificent ten meter-hight sculpture, made from vertically stacked rocks with each stone painted a different colour, offers a perfect backdrop for your post-lockdown photos!
Admire the view at the Radio City Tower (St John's Beacon)
One thing that never gets old, even if you've lived or studied in Liverpool for years, is the view of the city! And the best place to enjoy it is the Radio City Tower, also called St John's Beacon. Built in 1969, it is the second tallest free-standing building in Liverpool and the place where you can enjoy panoramic views of the Wirral, North Wales, Lancashire and as far as Snowdonia and Blackpool on clearer days. Easing of the lockdown restrictions means this place will reopen soon and invite you back to observe the city you love. Don't miss out and book the tickets as soon as they're released, as it's likely to be busy!
Visit Crosby Beach
Crosby Beach is located about 25min drive from central Liverpool, and easily accessible by train, but it is most definitely worth the trip! While it is a picturesque place in itself, forming part of Merseyside coastline, it is also unique due to being home to Anthony Gormley's 'Another Place' sculptures. One hundred cast-iron, life-size figures spread out along three kilometres of the Mersey river shore, stretching almost one kilometre out to sea. If you've never been before, this is a place that should be at the top of your list! Not only is Crosby Beach a mysterious and thoughtful place but it also offers a well-needed get away from home, following the isolationist lifestyle many of us have had to endure. And while there are many things you can do if you have to self-isolate at your student accommodation, nothing will replace the wind in your hair and salty beach air!
Get together with friends at the 'Penelope Sculpture'
A few more weeks and you'll be able to meet friends from different households freely and enjoy picnics outdoors! If you're looking for cool and unique places to do that in Liverpool, check out the 'Penelope Sculpture', located in Wolstenholme Square. It is arguably the largest piece of public art in the city centre, created by a Cuban-born sculptor in 2006. In Homer's Odyssey Penelope was Ulysses' wife. Penelope faithfully awaited her husband's return from the Trojan war. She put off numerous suitors by saying she had to finish weaving a robe, unravelling her day's work each night to maintain her fidelity. The sculpture references both Penelope's weaving and the local history of rope-making.
Explore The Beatles history
Would this even be a blog about Liverpool if we didn't mention anything about The Beatles? Whether you love them or not, the bands omni-presence in the city is felt by everyone. Whether you're passing by the Fab Four statue on the Pier Head, having a coffee and a wander around the Cavern Club, where the band started their career, or get immersed in The Beatles Story exhibition, located in the Albert Dock, Liverpool gives you an opportunity to explore and get to know The Beatles history and visit places mentioned in their songs. Many of those are outdoors, and the rest are due to reopen at the end of May!
Explore the locations and sets of Peaky Blinders
Now we know The Beatles is really the key thing in Liverpool… But are you a fan of Peaky Blinders? If so, you're in luck! Although the show is set in Birmingham, most of the filming happens in Manchester and Liverpool, so you can visit many locations and sets around the city. From Admiral Grove, an unassuming terraced stretch which stands in for the street on which the Shelbys live, to Formby Beach, the spot where Alfie Solomons admitted his betrayal to Tommy, you can spend the whole day just exploring all these outdoor spaces and imagining what it would have been like to live in the time of the Peaky Blinders.
Meditate and reflect at the Outhouse
While many of us are craving to spend time with people, be in busy environments and travel around, it is absolutely okay to feel like you want to ease yourself back into what we now call the 'new normal'. This still means the easing of the lockdown should allow you to enjoy more outdoor spaces, parks and public art. Outhouse is one such place you should check out! You'll find this glass box, shaped like a small house, at the bottom of a tower block in Woolton. Designed by artists Vong Phaophait and Claire Obussie, it is often used for events and art workshops, but even when empty, it is a magical piece of public art where you can find a moment of peace and reflection.