Top 10 documentaries that make the world a better place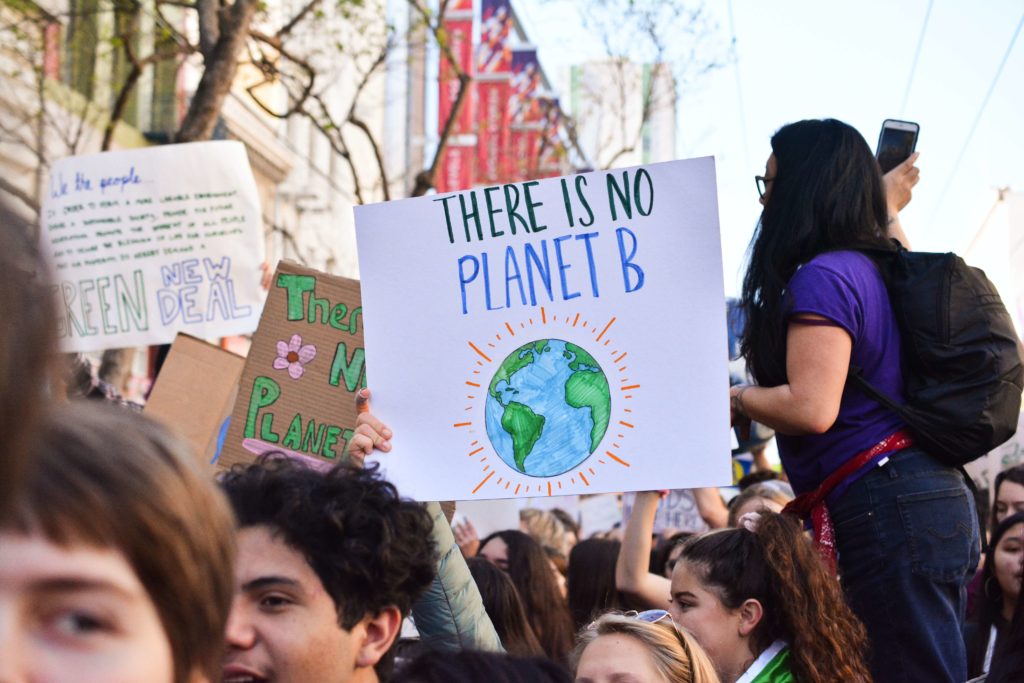 When is the last time you immersed yourself in a really good documentary? Our busy lives often don't leave room to stop and engage with important topics that the art of documentary talks about. But now when we were all forced to pause due to Covid-19, there's never been a better time to think about how life is going to look like after the lockdown. We've compiled a list of ten documentaries (all available on Netflix) that will inspire you, encourage change and help you see the world not as it is, but as it should be.
One name that you shouldn't be surprised to see on this list at least a couple of times is 'of course' David Attenborough, a broadcaster, natural historian and most recently one of the loudest and most heard voices in the media advocating for stronger action on climate change. Our Planet is one of two documentaries produced by the same team that did the BBC's original Planet Earth and narrated by Sir David Attenborough. It is a kind of nature documentary that everybody needs to see. It reminds us just how beautiful and breath-taking our planet is and clearly, without hiding its agenda, calls for action on climate change. The episodes are filled with stories of a planet in crisis, animals pushed to extinction and proof of why, after all these years of industrialisation and urbanisation, we need to turn back and look at what we've done. It's beautiful, it's heart-breaking, and it will definitely make you think twice about your consumption habits and relationship with nature.
Another masterpiece, narrated by Sir David Attenborough, Blue Planet was described as "the first ever comprehensive series on the natural history of the world's oceans". There's no way to get a better reminder of the impact humans have had on the planet than looking at, for example, the amount of plastic waste currently floating in the ocean. This documentary goes from the world's deepest points to the waters that surround and sit in our city landscapes and highlights just how much humans impacted the natural world. If you're looking for another reminder of why you should stop buying plastic bottles, recycle at home and reduce your consumption in general, this documentary can be the one that sparks passion in you to do the small, everyday things that help combat this climate crisis.
Do you know where the food you eat comes from? And more so, should you care? Rotten argues that you should and seeks to expose the hidden story that is behind everything we put in our mouths. The imported food we eat can often carry with it a streak of animal cruelty, conflict between food growers (for example, chicken growers sabotaging each other's stock), and questionable practices that you as a consumer should know before you choose to buy those foods. The documentary goes on an intriguing and often horrifying journey into the world of food production. Now we're not saying you will stop eating chicken after you watch this, but it might just make you pay more attention to your food source and what it is you're actually eating!
Cowspiracy is another great documentary to watch as you're considering how your life is going to look like after Coronavirus pandemic is over, in particular what you're going to eat. It looks at how factory farming, especially animal agriculture, is decimating the planet's natural resources – and why this crisis has been largely ignored by major environmental groups. While the film also looks at other environmental concerns, including global warming, water use, deforestation, and others, it suggests that our hunger for animal products is the main cause of climate crisis. There will be many things you take away from this documentary, but hopefully it'll bring the issues that animal activists talk about closer to home and actually inspire small changes.
This thought-provoking Netflix original documentary takes on another issue we're still facing around the world – racial inequality. Scholars, activists and politicians come together to analyse specifically the criminalisation of African Americans and the US prison boom. Named after the Thirteenth Amendment to the US Constitution, which resulted in the prohibition of slavery and freed all those who were held captive, this insightful watch shows how black people are disproportionately affected by the country's prison system and reminds us that the fight against racism and racial segregation is nowhere near over. And don't be mistaken, this is not just a US issue – the experience of people in this film is comparable to many around the world, including the UK. It hasn't won a Critic's Choice award for Best Political documentary for nothing! Go watch it.
Now this is one might not be able to boast its cinematography as it is quite dated, but the importance of the message and the impact this LGBTQ classic, filmed in 1990, had on the community more than makes up for it. Paris is Burning looks at the voguing and drag scene of the 80s in New York in its full glamour. What shines through is the bravery of people who dared to be different in the time when it wasn't as mainstream as it is now. Thanks to shows like Ru Paul's Drag Race we're much more used to seeing different types of bodies and presentations in media, but Paris is Burning teaches us about the communities that pioneered those movements. It's serious, it's fun, it's human and it's realistic, not hiding that many of the people involved in these movements were in less than ideal circumstances. We recommend!
When The Hunting Ground first came out in the US, it sent shockwaves through the country, exposing the epidemic of sexual assaults on college campuses. This documentary looks at a variety of different rape cases and talks to college students who were affected, exposing institutional cover-ups and the devastating toll it all takes on survivors and everyone around them. This is likely not going to be an easy watch but a very important one. All around the world women are still fighting for equality and safety, and this documentary illustrates why that is still important, even after legal gender equality is considered achieved in many parts of the world.
This is the second documentary from executive producers Michelle and Barack Obama which in itself should be enough to peak your interest. Following their great debut with American Factory, which won an Oscar for the Best Documentary, this film shines a light on a group of people who attended a camp for disabled teens called Camp Jened in the 1970s. By using incredible archival footage from the camp, and by following the various people from it as they spend their lives fighting for the basic human rights for themselves and others, Crip Camp makes you consider the kind of inequalities you personally may have never experienced. Their fight, tireless effort for change, focused on passing legislation to make the world accessible for those with disabilities, is incredibly moving and also, as the film clearly shows to us, should never had to be fought in the first place.
If you're familiar with Marie Condo and other tidying up experts, you will also be familiar with the term 'minimalism'. This documentary is all about a lifestyle and a behavioural change which argues that having less actually makes us happier. It looks at various aspects of minimalism by taking the audience inside the lives of minimalists from all walks of life – families, entrepreneurs, architects, artists, journalists, etc. Give it a go – it might inspire you to live a life where you put less importance on material possessions.
The last documentary we decided to include is a little bit different than the rest. Instead of looking outwards and around us to see how we'd like to live our lives after the lockdown is over, this one helps you look inwards. Ever wonder what's happening inside your head and why? This light-hearted but scientific series looks inside our brains, tackling various topics from dreaming to anxiety disorders. While this film may not teach you all the tools to handle anxiety and other mental health problems that may occur during the current difficult time, but it can serve as a glimpse at how we think. We're sure that you will enjoy it as much as we did!