PGSV Clearing 2018: How to survive Clearing week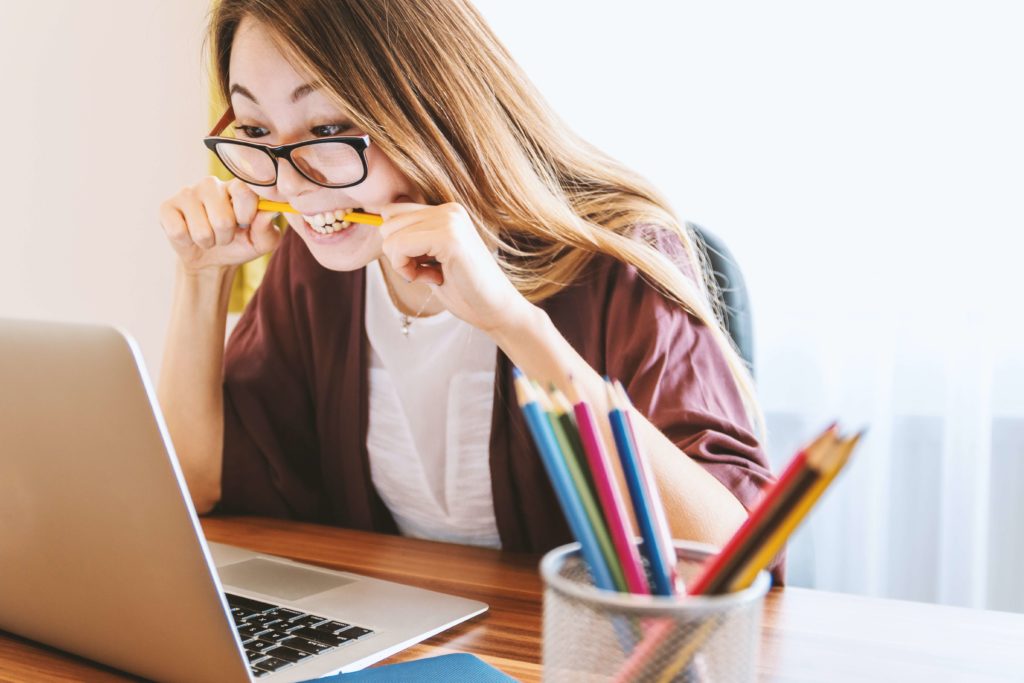 Exam season may be over, but for most students the wait for results can be really stressful. You know you've put the hours in, covered as many subjects as possible, and passed up every night out for revision in the library, but your results could still take you by surprise – for better or for worse. No doubt that hard work will pay off, but in the event that you don't get the results you need it's important for you to know your options.
Clearing is part of the UCAS application process, and it gives applicants who need to reassess after results the option to find another university place. More than 60,000 students go through the Clearing process each year, so if this is the route you take you wouldn't be alone! Indeed, sometimes life just doesn't go the way you've planned; whether you achieved a higher or lower grade than expected, knowing your options post-results and especially how to get through Clearing is important. Below is PGSV's advice for not only surviving Clearing week but making positive choices for your future.
What is Clearing?
Getting to grips with the Clearing process can be a bit tricky, especially if you weren't prepared to be going through it! For students who don't get the grades they need for the course they've applied for, Clearing gives them another chance to find another place on a similar course either at the same university or at a different one. For universities, Clearing allows them to fill any places left on the courses they offer.
When is Clearing?
For students waiting for those all important A Level results, most will know that Thursday 16th August is the day when results will be released. However, you can actually apply for another course using Clearing – if you're not already holding an offer from a university – from 5th July to 23rd October through UCAS.
My University declined my offer, can I go through Clearing?
Yes, if you…
Aren't holding any offers, or have declined/ been declined by your choices
Haven't withdrawn your application
Have applied after 30th June 2018
… then you are eligible to go through Clearing.
I don't understand the process of Clearing?
If you've already applied and are going through Clearing, then you will need to check UCAS Track as soon as you can after receiving your results to see the status of your application(s). If you're eligible for Clearing you'll be provided with a Clearing number. If you haven't yet applied, then you will need to register and make an application through UCAS. You will then get an email from UCAS with details about how to access UCAS Track and a Clearing number. After that point, you can search for another place and then contact universities to try and confirm an offer from them for a different course.
When calling universities, you will need to provide them with your Clearing number and your ID so that they can search for your application. Once you've received an offer over the phone, you can then add your Clearing choice to UCAS Track – remember, you will need permission from the university of your choice before you do this. For more in depth information about the Clearing process, check out UCAS's thorough Clearing guide.
Should I prepare for Clearing?
Whether you're feeling confident that you will get the grades you need or positively dreading the 16th August, there is no harm in preparing yourself for the aftermath of results day.
As you know, whether you do better or worse than you expected, it's good to know that you can go through Clearing and worth preparing to do so efficiently. PGSV's best tip for preparing for Clearing is to do your research: find out about other courses before results day, and work out a few back up options just in case.
Another good idea is to have a look at other universities in or around the same areaas your first choice, especially if you've already organized your accommodation. In the event of choosing another university through Clearing, be aware you may need to cancel any applications for student accommodation – check your cancellation policy a few days before results day just so you know what you need to do to ensure you get your deposit back. For example, at PGSV you will need to get in touch with us within 72 hours of receiving your results if you are wishing to cancel.
One easy way to prepare yourself for Clearing is to get the documents you will need together the night before results day – that way you can jump straight into the process if needs be on the morning. Indeed, if you find you're disappointed upon receiving your results, having prepared yourself for the worst in the weeks or days before will limit some of the stress at the very least.
So how can I make sure Clearing goes well?
You've got your documents at the ready, and know the back-up universities you want to call. But how can you make sure Clearing works in your favour?
Firstly, make sure you have all the information you need to make a positive choice for yourself. Most universities have guides to Clearing on their sites – for example, check out Newcastle University's thorough step-by-step guide on their site, and Northumbria University's super helpful video which handily runs through the process.
Secondly, make yourself aware of University contact numbers. Here in Newcastle, Northumbria University's Clearing hotline is open on Thursday (see their site for full opening times), as is Newcastle University's hotline.
And one other thing – don't panic – but you should know your Clearing call may act as a mini interview which the University will refer to when deciding whether to make an offer to you. Make sure you  research University profiles before making your calls. By showing that you know your stuff and presenting yourself well over the phone, you put yourself in the best position to receive an offer for a course that's right for you, from a university that's right for you!
We've added some useful links below to help you get prepared for and to cope with the big day if you are struggling. Remember, you're not alone and there's plenty of advice out there. Here at PGSV, we hope you get the results you are hoping for. If you do end up going through Clearing, we're sure you'll sail through the process and make a positive choice for your future.
®     https://www.ucas.com/undergraduate/apply-and-track/level-results/exam-results-helpline
®     http://www.bbc.co.uk/programmes/articles/32yNgfNwzLKmZLHs9HZd4xx/post-a-level-or-highers-options
®     https://www.caba.org.uk/help-and-guides/information/how-cope-exam-failure
®     http://www.studentminds.org.uk/examstress.html
Daisy Winter
PGSV Customer Services Advisor