Lock your finances down during lockdown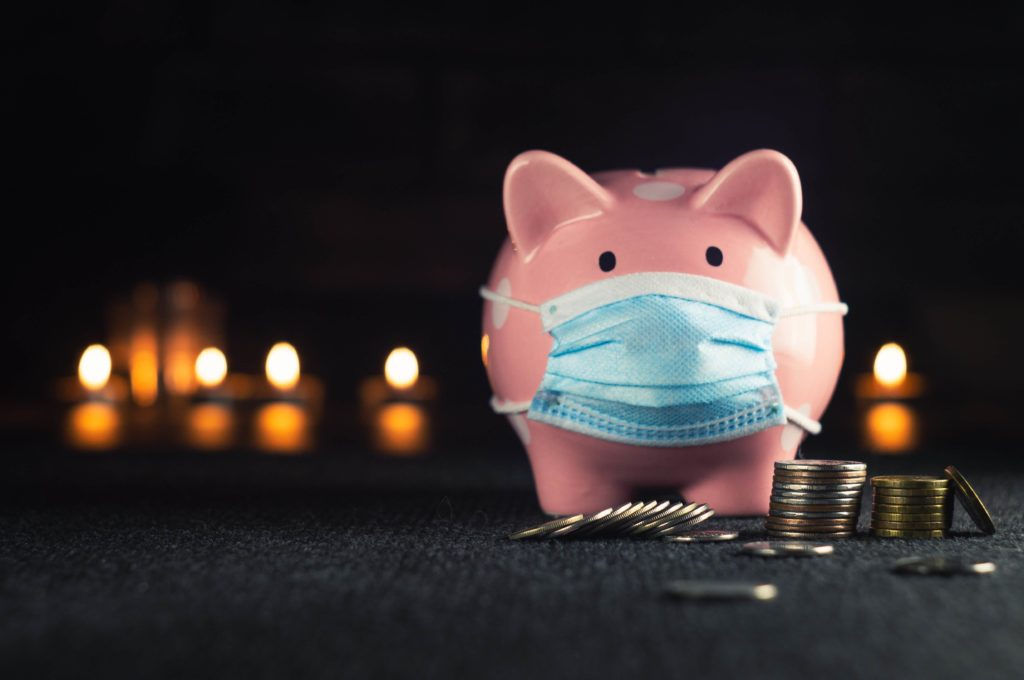 As it becomes ever more likely that universities will open their doors again from September, both physically and virtually with a blend of online lectures and in person teaching, now is the time for students to ready themselves for the year ahead.
After securing a place at university, sorting out your finance should absolutely be top of your list. Yes, we know there's nothing sexy about managing money, but going to university is a huge, and expensive, leap into adulthood and getting prepared now will mean you can enjoy the summer and enjoy a plethora of social distanced BBQs as September approaches.
Secure your student loan
This month David Wallace, Deputy CEO of the Student Loans Company, has urged students to complete their funding applications as early as possible. Student loans are essential for many students in covering high tuition fees, student accommodation costs and general living expenses, but like most companies at the moment, the Student Loans Company is navigating the tricky balance of staffing challenges and continuing to meet the demands of customers. They've warned of delays in processing millions of loans payments annually, so to avoid becoming caught in the finance net, get yourself online and submit your application as early as possible. You can still change your university or course choice after you completed your finance application, the important thing is hitting that 'submit' button to ensure you don't face delays into the start of the academic year.
Start thinking about a budget
Firstly, you need to know two things: what budget are you working with and what are your big expenses. Understanding your big outgoings is key in managing your money effectively and not being floored by a surprise bill. Your student loan will be paid directly into your bank account in three instalments, one at the start of each term. Your budget should pivot around these dates, and only then can you know what you have left for living expenses. Student accommodation costs are a big hit to your bank balance, but many accommodations offer an 'all inclusive bills' option; this means juggling fewer bills and knowing exactly what your outgoing costs are, no surprise water bills here when your flatmate showers four times a day.
To easily manage your budget you could go oldskool and start an Excel spreadsheet, or there are a wealth of apps to help you keep on top of all your expenses. Money Dashboard, Emma and Bean are all free apps that will ensure you keep to your granny's old adage, 'look after the pennies and the pounds will take care of themselves'.
Get a student bank account
It sounds obvious, but so many students stick with the bank account they've had since they were nine years old. Don't be that person; student bank accounts are designed, unsurprisingly, especially for students and will give you a decent interest-free overdraft that helps absorb the huge incomings and outgoings of student finances. We'd never recommend getting into debt as a sound budget plan, but having an overdraft in your back pocket may help ease the stress of the days leading up to your next student loan payment.
Shop around for the best deal as you would for a mobile contract; some banks offer additional benefits on top of their interest-free overdraft. Scout around and pick the best deal that works with your lifestyle and interests.
Be aware that in many instances you'll need to prove your student status, either with a UCAS confirmation letter or A level results that meet your university of choice's entry requirements.
Brands love students; use this knowledge to find the best deals
Freshers are inundated with discounts/flyers/freebies in their first week of uni and your student ID will be key to unlocking a bank vault worth of top deals. But you can stay ahead of the game and think about what will help you settle in when you do cross your accommodation threshold for the first time.
Many accommodations have affiliations with companies who provide student kits so you don't have to lug your homeware up four flights of stairs, it'll be delivered to your accommodation and placed in your room before you arrive. UniKitOut and Noah's Box are popular choices, but speak to your accommodation provider to see if they have any partnerships (and discounts!) already in motion.
Travel will become the new norm as you journey back home to see your family and friends, or venture cross country to stay with the new friends you've made at uni. It's unlikely you'll need a car at uni so getting a 16-25 railcard will pay dividends in the long run, plus you can get a further 12% off through Student Beans.
Before your social calendar starts filling up as lockdown eases, consider the months ahead and use what downtime you have to get yourself ready for the new academic year. The next three months will fly by; sort your finances now and you'll slide into uni with a game plan and, if your lucky, a bit of money to spare to kit out your new room.