Coronavirus (COVID-19): Reducing Risk and Being Prepared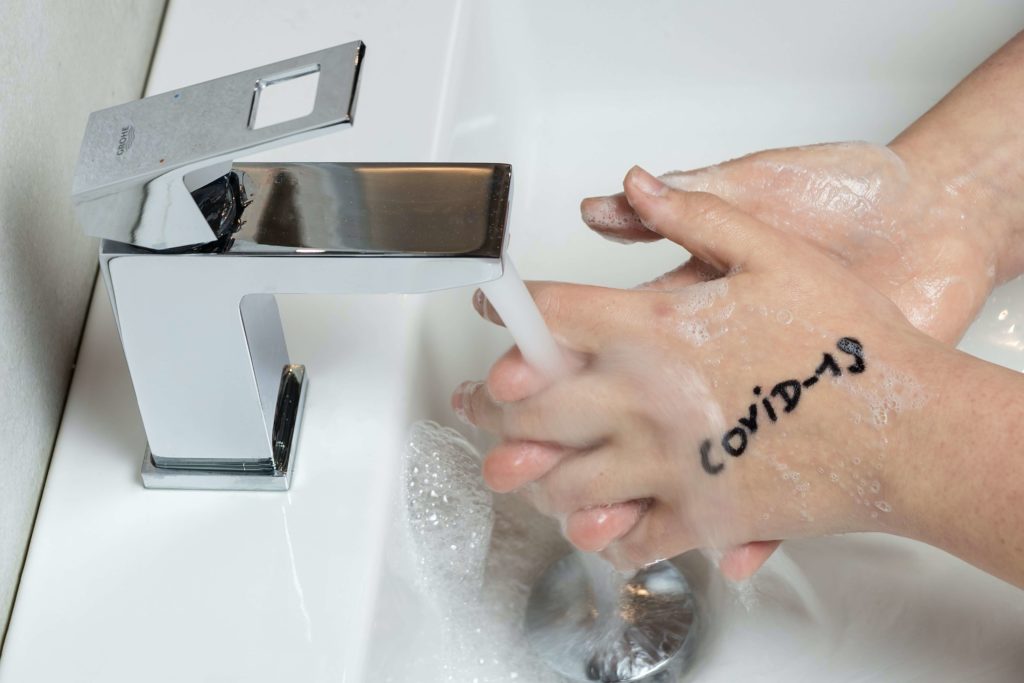 COVID-19 is a new illness that can affect your lungs and airways. It's caused by a virus called Coronavirus and most commonly causes symptoms of a dry cough, tiredness and fever.
The rapid spread of the Coronavirus has left us all in a state of uncertainty; uncertainty for our health, our future, and the safety of those around us. In this period of uncertainty we've been told that home is the safest place for us all, and that's why Abodus remains steadfast in its belief that continuing to provide a home for our thousands of residents from around the world, is the best way for us to support our students through such an anxious and challenging period in their lives.
Abodus operates on the philosophy that living with us is about 'more than just a room', it is about a community and being part of a wider student experience. Abodus's doors remain open, and we are here to support our residents, both current and future, in any way we can.
The UK Government has updated its guidance for students that may need to return to their accommodation to collect their personal belongings. Abodus are ensuring the additional safety measures are in place, we will be issuing guidelines by Thursday 29th May 2020, our intention is to have everything in place to allow student to return from Friday 29th May.  Students that were approved for tenancy release should refer to the tenancy release terms and conditions.
If your return requires travel from outside of England and are unable to return to collect your items before, please contact your onsite team for guidance.
The Abodus response
Our main priority, as always, is the health and wellbeing of all our staff and residents. We are busy arming our site teams and central support team with the knowledge of how to manage the Coronavirus pandemic within a student accommodation environment.
Abodus is carefully monitoring the developing situation and is responding to this complex and unprecedented event through guidance from the UK Government, NHS, Public Health England and our affiliated universities.
To ensure the continued safety of our staff and residents we have:
Installed hand sanitiser gel in all receptions and common areas in line with Government advice for practising good hygiene
Reinforced our well-established operational protocols for our staff, should a student become unwell and medical support be required
Asked our site teams to practice social distancing measures with each other and residents, and perform only essential activities that allow us to safely operate our buildings
Temporarily closed all gyms, gaming rooms and cinemas in line with Government guidance, and asked students not to use any of the common areas. We have closed all communal social and study spaces, where possible, to support social distancing measures
Latest Government Advice
How do I reduce the risk?
Wash hands often with soap and water; or use alcohol-based hand rub (ABHR). Hand washing is preferable when possible as resources of ABHR may deplete in the coming weeks
Avoid touching eyes, nose, and mouth with unwashed hands
Wherever possible, avoid direct contact with people that have a respiratory illness and avoid using their personal items
Cover coughs and sneezes (nose and mouth) with disposable tissues, then dispose of these in the nearest waste bin after use and then wash your hands with soap/use ABHR
Follow the UK Government's guidance on social distancing; limit your social interaction with others to help reduce the transmission of the virus
I'm worried I have coronavirus, what do I do?
If your symptoms mild/minor Public Health England recommend that you do not contact NHS 111 as this will prevent more serious cases being able to get assistance. If you have a new persistent cough (coughing a lot for more than an hour, or 3 or more coughing episodes in 24 hours), a temperature (you feel hot to touch on your chest or back), loss of taste or sense of smell, Public Health England advise you should self-isolate for 7 days https://publichealthmatters.blog.gov.uk/2020/02/20/what-is-self-isolation-and-why-is-it-important/
If your symptoms worsen you are advised to visit the NHS 111 website or call NHS 111. For emergencies always call 999.
Do I need to be tested for COVID-19?
Testing is available to people showing symptoms of COVID-19 more information is available here https://www.gov.uk/guidance/coronavirus-covid-19-getting-tested
I'm self-isolating in my accommodation, what do I need to know?
Please follow the below advice, in line with the UK Government and Public Health England's recommendations:
Stay in your room, in your flat. Do not invite visitors into the flat and avoid physical contact with your flatmates. You may need to discuss a rota system so you can all schedule in time in the shared facilities i.e. kitchen
Inform the site team that you are self-isolating by phone or emailing the main site – this contact info can be found via the Locations pageof the Abodus website. You must navigate to the correct property page to find the contact information relevant to you
If you have arranged supplies to be brought to your flat, or have ordered shopping online, we will help facilitate getting the supplies to the entrance of your flat, subject to site opening hours and staff availability
Do not share cooking equipment, utensils, dishes, or tea towels with your flatmates. Eat all food in your room
Remember to contact the reception by phone/email to notify them that you are self-isolating.
The following is also advised:
Stay in touch with your family and friends; self-isolation is a difficult time and you need support from your loved ones
In the event of a fire alarm, all students and staff should follow standard evacuation procedure. If possible, try to keep a distance between you and other people
Please be aware that only essential maintenance may be carried out in your room during the period of self-isolation
What if I am in a high-risk category?
Abodus Student Living your health, safety and wellbeing are of the utmost importance to us. In recent weeks we have seen many updates from the UK Government on the COVID-19 virus, this week they highlighted some clinical conditions put people at even higher risk of severe illness from COVID-19. If you are in this category, Please do not be alarmed if you have any concerns or questions, contact the onsite team who can assist you in finding the right guidance where required.
Can I stay in my accommodation?
Yes, you can. As you have a tenancy contract, you are legally entitled to remain until the end of your tenancy, however we understand that many students may wish to return home for this period.
You are welcome to leave your belongings in your room until the end of your tenancy.
Due to temporary closures to social spaces, put in place for protection, we have migrated our student engagement opportunities to online platforms. We will be busy encouraging you all to engage and relax via our virtual event program. Whilst your safety and wellbeing are paramount, we endeavour to make this experience as fun and rewarding to every resident as possible and our goal is to keep us all connected.
If I leave my accommodation early, will I get a refund?
The COVID-19 crisis is an unprecedented and evolving situation and as such it is so important, now more than ever, that Abodus keeps its doors open to the community of students that live with us.
Our properties are home to students from all over the globe, and in the face of ongoing uncertainty worldwide, we will continue to provide a safe and secure home in which our residents can live and study.
It is our upmost priority to protect the safety and wellbeing of our residents and operate with a duty of care at all times, in order to do so effectively it is important that we uphold these standards by complying with the advice of the UK Government.
I am worried this is affecting my mental health
You are not alone. Life has changed very rapidly over the past few weeks and many of us are struggling with the uncertainty that the coming few months hold. More guidance about how to manage your mental health around this time can be found via:
How can I make a complaint?
If you wish to make a complaint, please contact the Abodus team on complaints@abodusstudents.com
Where can I find more information?
For more information about coronavirus, its symptoms, how to avoid catching it and what to do if you do have it, please visit the NHS website.
Abodus is here to support of all our residents. Please call/email our front of house teams if you have concerns for yourself or a friend/flatmate.
Last updated 27nd May 2020