Being a good neighbour during coronavirus pandemic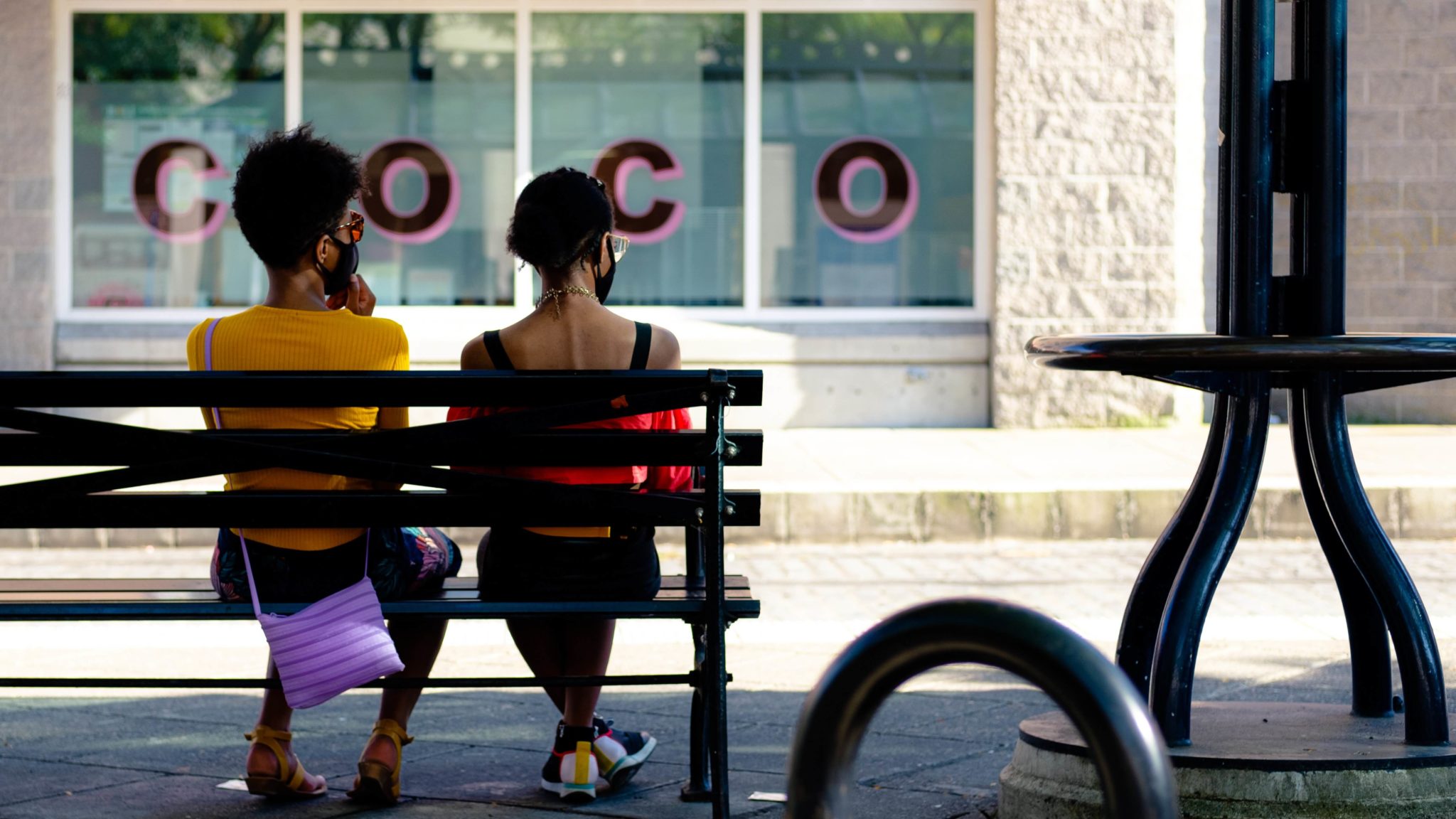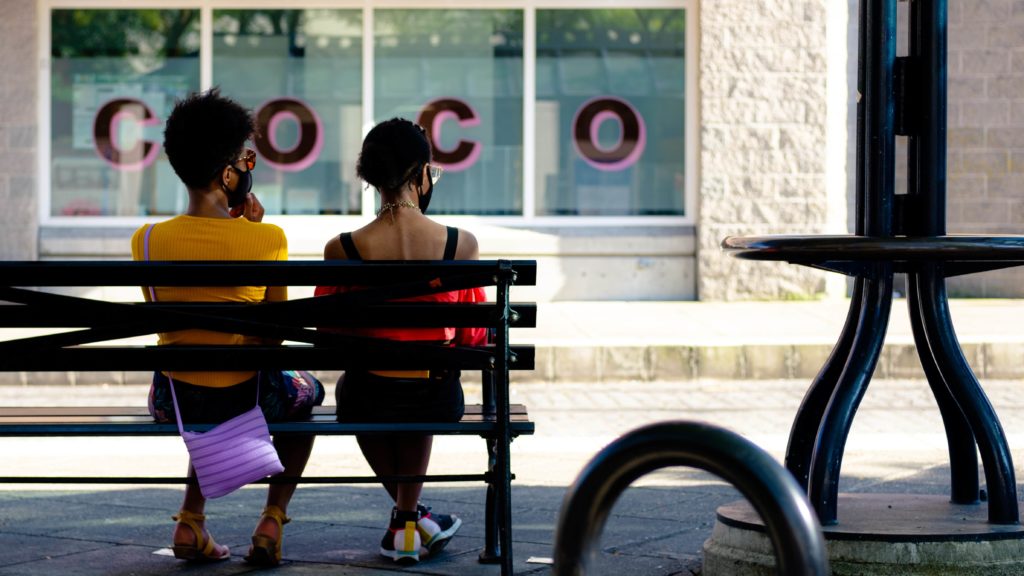 As coronavirus continues to spread and the UK has been under country-wide lockdown for nearly a month now, we've been talking to you a lot about what you can do to stay healthy, feel good mentally and physically, and keep yourself productive and entertained during this unusual and confusing time. While focusing on your personal wellbeing is important, the feeling of helplessness and disconnection can be hugely linked to restrictions that are currently in place on our social interactions with other people. And we all know that connections, especially helping others, makes us feel better – for example, volunteering is proven to improve our mood and lessen stress. Therefore, doing something that benefits those around you can bring you purpose, while also truly making a difference in their lives.
But we're in a lockdown, you might say, how can we help others when we barely leave the house? We suggest – start by becoming a good neighbour and supporting those that live in your community.
Be kind – we are all in this together
Many great minds over the centuries taught us – lead with kindness. And this especially applies now, during this difficult time. Reach out to people around you, and don't limit yourself to just your family or close friends. Is there anyone in your space who you always pass by but haven't talked to too much? Perhaps one of your flatmates? An elderly lady from the second floor? Or the person you always see in the park while you're on your one daily walk? Make sure you stick to social-distancing guidelines and protect your health, but also say hello from the distance, or check in on them using one of the many apps available for keeping in touch. Sometimes a kind smile or a friendly face (even if seen virtually or from the distance) can make a whole lot of difference to someone feeling lonely.
Moreover, you can help those in need by reaching out to see if they're running out off any essential food supplies that you could pick up while you do your own essential shopping and leave at the door for them. Alternatively, you can coordinate a food delivery for them. Many supermarkets are offering online deliveries, and even some markets do as well. For example, Granger Market in Newcastle can deliver everything from fruit and vegetables to baked goods. Another one of our favourite services that you should check out if you're ordering for someone is Morrisons new food box. They are offering a new service where they can deliver a specially created box with everyday essentials to those in need.
Remember those less fortunate than you
While some of you may have applied to become one of the NHS Volunteers to help provide support to vulnerable people in the community, we are here to reassure you that there are many other ways you can help your neighbours without joining the official volunteer pool. For example, have you heard about Community Fridges? The original idea, launched in 2016 by activist organisation Hubbub, was to redistribute good food to the community and help families reduce their food waste by sharing with others. If you have any leftover food, or food that you stockpiled in a panic, why not visit one of the fridges close to you and leave it there? Others, who may be experiencing food shortage, will come and collect it to help feed their families during this difficult time. While there are now more than 80 Community Fridges across the UK, some may be closed during this pandemic, but some might still be operating – check the map on Hubbub website, give them a call and drop some food which will then reach those who need it most.
Something else that is important to remember during this time is that while we are lucky to live in a country where we have a National Health Service, which is working really hard to look after those in need, it's not the case everywhere. Many countries around the world only have private healthcare providers (who are also struggling to cope), or due to a variety of reasons don't have access to very good medical care at all. Being a good neighbour means also thinking globally. And you don't need to travel or even leave your home to help – organisations like Doctors Without Borders and World Health Organisation need your support and donations now more than ever. If you can give even the smallest amount to these organisations, it would help not only treat and test people, but also to track and understand the spread of the virus, and to accelerate research and development of a vaccine and treatments.
Other world issues are still there – what are you passionate about?
It can be hard sometimes to remember how we lived and what causes we focused on and discussed before coronavirus, but one thing that can be helpful to remember, especially in the moments when you get overwhelmed, is that the world as you knew it is still out there. And there will be a world after the pandemic is over. Which means that now is a good time to think about what other issues you care about in life and how you could get involved in the action when the lockdown is over. There are so many causes and so many organisations to choose from, it's impossible to know them all. But here are a couple of our suggestions:
If you're passionate about protecting the environment, check out City to Sea. This organisation is fighting to prevent plastic waste from entering our oceans with creative campaigns like Refill and Plastic-Free Periods.
If you're looking to get involved with advancing women's rights, helping prevent violence and provide better access to women and girls around the world, maybe Action Aid campaigns could be somewhere you can dedicate your efforts?
Finally, are you passionate about children's wellbeing and helping them access education and support when they need it? Why not look into how you can get involved with Save the Children?
Spread positivity to those around you
Finally, if you're looking to support others, it's likely that you have done research on various ways you can help from home, but have you considered the simplest one? Perhaps you noticed many rainbows appearing in windows across our neighbourhoods or take part in the initiative on Thursday nights to clap for the NHS workers who are out there looking after those most vulnerable. Both of those campaigns have an underlying message which is to support those essential workers that dedicate their lives to looking after others and spreading positivity that is needed now more than ever.
Could you do something similar? Think about how you can spread good vibes to people that live closest to you. Are you into music and have great speakers in your bedroom? Could you put together a playlist to play through your windows to lift the mood of people living near you? Enjoy arts and crafts? Perhaps get in touch with your flatmates or neighbours virtually and organise a drawing competition around a particular topic? Imagine how many people would smile walking past all of your drawings in the windows!
Unique times require unique ideas, but one thing is for certain – even being apart you can feel community spirit and share positivity with others. All you need is a drop of creativity.