Abodus Students Say – St. Lawrence House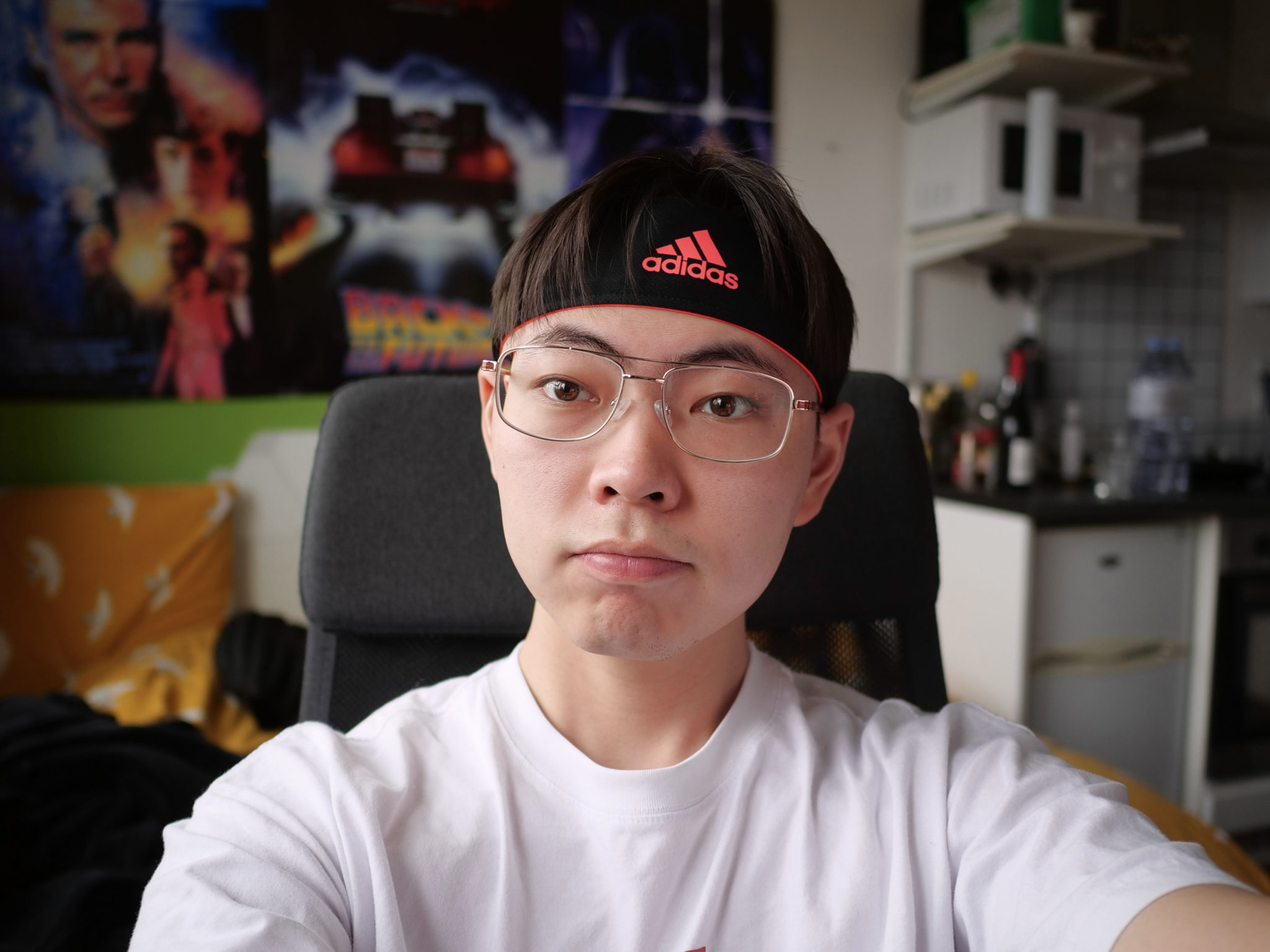 In this edition of "Abodus Students Say," we've sat down with Elvis Chen, a resident of St. Lawrence House in Bristol, to get to know all about his experience of living with us.
Elvis is an international student from China, and he is studying Computer Science at the University of Bristol. He has been living with us since he started his university career in 2017. In his spare time, Elvis enjoys practicing photography.
Continue reading our interview with Elvis below to learn all about why he has chosen to live with Abodus for the past four years.
In general…
In general…
Abodus
What first drew you to St. Lawrence House, and why did you choose to live with us?
Elvis
The reason why I chose to live in this building is because at the beginning, I heard that there was an indoor laundry machine, which is really convenient. You know, you don't need to go outside [to do your laundry]. I also like that I'm living in a room that the window is big. I think in general I will choose to stay my entire university life in this room. I just enjoy it here.
On events and engagement…
Abodus
Have you seen a lot about our virtual events at St. Lawrence House?
Elvis
Yeah, I receive a lot of emails about the events. Also, there are posters in the elevator, which is a really nice advertisement.
Abodus
What Abodus events you have enjoyed?
Elvis
Before the lockdown there was a movie night. I also played board games with my friends in the same building [before lockdown].
Abodus
Have you seen any of our giveaways that we've done on Instagram? Is there anything you'd want to see given away?
Elvis
I like Amazon vouchers and food. Because in some of the events, there are some free snacks or free food downstairs in the reception and I like that.
Abodus
Speaking of the free samples downstairs, how do you feel about them?
Elvis
I think [the samples] positively impact all of us in building. We have a WhatsApp group, and we've discussed them, and I think everyone likes them.
Abodus
Have you read any of our blogs? If you were to read a blog in your own time, what would you be most inclined to read?
Elvis 
Definitely technology. But I think if I'm looking for something [of interest] in our building, maybe something about fashion or that kind of thing.
Abodus
Considering all that we offer to you in terms of events and engagement, do you feel like the experience that you have received at your accommodation is more than just a room? Do you feel like you have a sense of community at St. Lawrence House?
Elvis
I think it's really good. At the beginning of every semester or every year, we get a welcome box. That was really nice! Most of the international students, come especially from China, so it's really easy to make this kind of connection and bond with the other neighbours. It's not just I have a place to live and place to stay. It's more than that.
On Covid-19…
Abodus
Have you been home at all since March of last year?
Elvis
Yes, I went home in April.
Abodus
So when you did return to St. Lawrence House, did you see a lot of signage around the site about COVID and safety?
Elvis
Yeah, so the restrictions in China and the UK were slightly different. So I felt the difference on returning, because in China, we didn't have those free sanitisers. But when we got into our rooms, there was free sanitizer. Also, I think there was good signage in the gym.
Abodus
At any time past year have you had to self-isolate due to COVID?
Elvis
Well, at the very beginning, I kind of strictly isolated myself, just for my personal safety.
On Wellbeing…
Abodus
During that isolation period, or during the time that you've been away from home, have you struggled with maintaining your physical or mental wellbeing at all?
Elvis
I struggled [mentally] in the beginning because I didn't realise that I could go to the gym. So at that time, I played Nintendo Switch and did a physical exercise regime on my own. But now it's just back to normal. It's not normal life, but it's a normal part of life, I guess. I guess it's the new normal.
Abodus
Do you feel that you are offered enough resources to help support your mental and physical wellbeing? If you needed to talk to someone, do you feel that you could?
Elvis
I think there's definitely a way [to talk to someone]. So I joined a WhatsApp group the residents created themselves in November last year. I've found a lot of Chinese friends and when we talk, I feel much better.
Overall…
Abodus
Do you feel that St. Lawrence House is clean, well maintained and in good condition?
Elvis
Mostly, I do think so. And if you have any problems and need to fix something, you just need to go to the website and then submit a request.
Abodus
How do you feel about your site team?
Elvis
I think they're really nice and friendly! 
Abodus
Have you already rebooked with us for next year?
Elvis
Yes I have. But I have a four year masters programme. I had a gap year in 2018. So I have one more year here.
Abodus
What's your main reason for staying with us all four years? What would you say is the biggest thing that's made you go, "I'm not leaving St. Lawrence house?"
Elvis
Oh, well, the first reason is just this place. The location is really good. It's really close to the city centre and it's not far to the university. The second thing is because I have lived here for a pretty long time, and I'm really happy here.